February 2013 Luncheon featuring Mike Evans, sports talk host on 104.3 The Fan
Ron Mitchell, Mike Evans and Steve Conklin
May 2012 Luncheon featuring 9News reporter and photojournalist Dave Delozier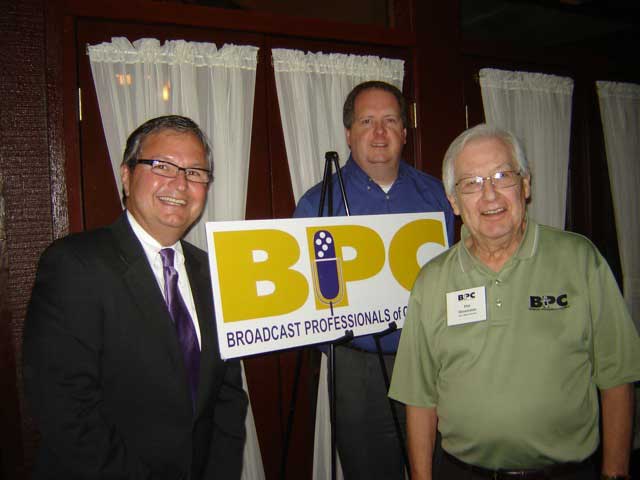 Dave Delozier with BPC President Steve Conklin and new board member Phil Stinemates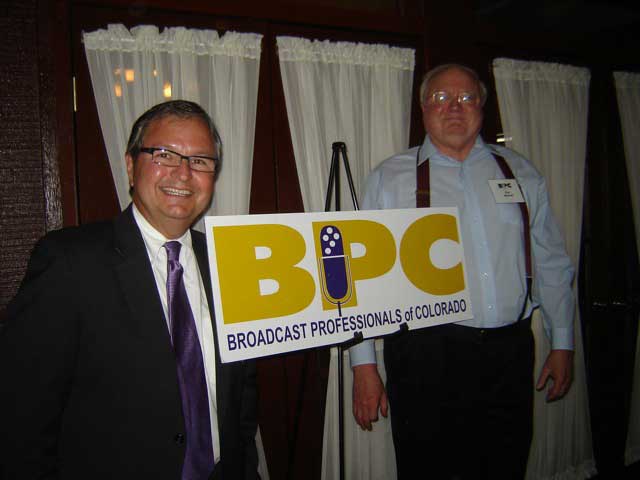 Dave Delozier with longtime 9News reporter Ron Mitchell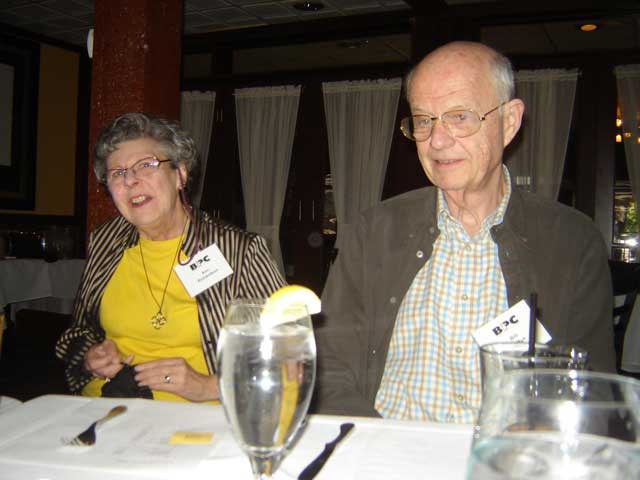 Departing BPC Board President Ann Richardson with husband Bill Stolfus
March 2012 Luncheon featuring CBA President Justin Sasso
2011 BPC Hall Of Fame Award Recipients
(L-R) Lee Larsen, Evan Slack, Ed Sardella and Jim Lannon with BPC President Steve Conklin after the 2011 induction ceremony.
2010 BPC Hall of Fame Award Recipients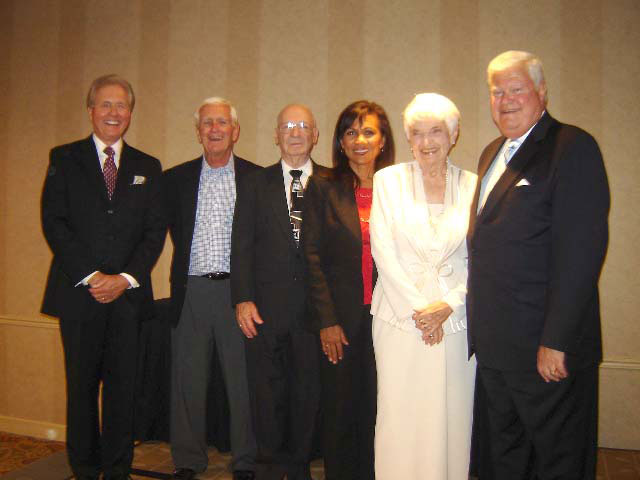 (L-R) Host Mark Koebrich, Hal Moore, Herb Schubarth, Bertha Lynn, Loni Chandler (accepting for the late Warren Chandler), BPC President Bill Struck
February 2010 Luncheon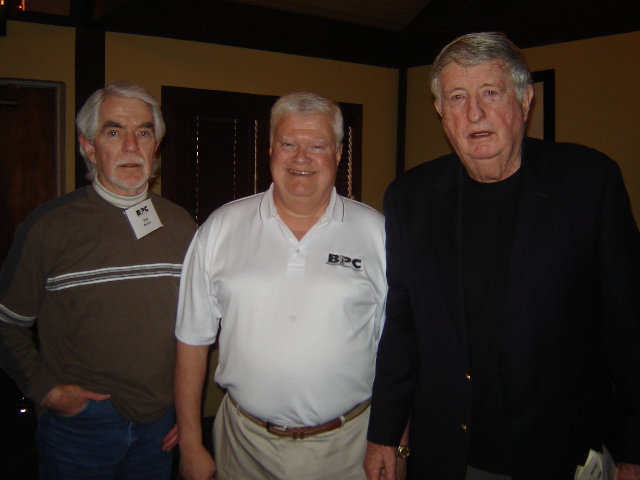 BPC board member Dick Brehm, President Bill Struck
and longtime Denver media critic Dusty Saunders
May 2009 Luncheon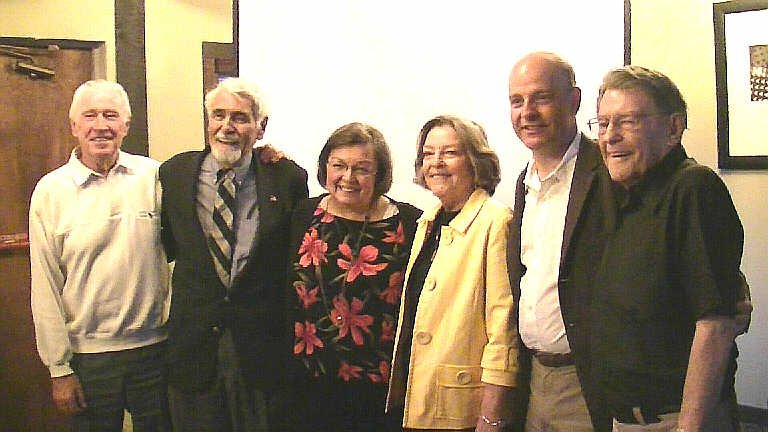 Kevin Causey (2nd from right) with BPC members following his presentation on the renovation of the historic Elitch Theatre. Kevin had many stories about the theatre and the legendary Trocadero Ballroom, site of numerous radio and television broadcasts. For more about efforts to restore the theatre, visit www.elitchtheatrefdn.org
Hear one of Denver's legendary Radio and TV announcers, Bob Shriver, recreate an introduction
for a live broadcast from the Trocadero Ballroom on the video page.
February 2009 Luncheon
Ed Sardella with our panel of Denver news directors
Kathy Walker (KOA), Jeff Harris (KMGH), Patti Dennis (KUSA)
and Tim Wieland (KCNC)
November 2008 Luncheon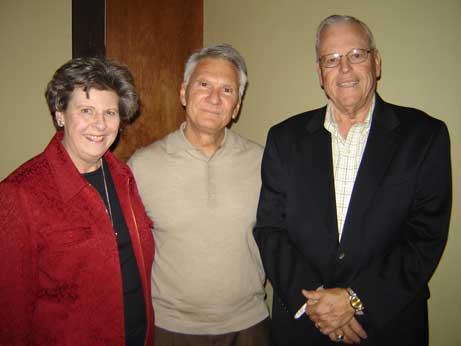 Ann Richardson, Floyd Ciruli and Cliff Dodge
Pollster and political analyst Floyd Ciruli of Ciruli Associates addressed the November quarterly luncheon, providing insights on the recent election and detailing how trends in Colorado have foreshadowed the national political changes of the last two election cycles.
2008 Hall Of Fame Banquet



Fred Hobbs, Al Perry, Roger Ogden and the family of the late Bob Hix after receiving their awards at the 2008 Hall Of Fame Banquet.
Thank you to KUSA's Ward Lucas for hosting the event.
BPC Luncheon May 2008 - "How To Start A Network"
with Matt Hutchings and Steve Thomas of Altitude Sports
Altitude Sports COO Matt Hutchings and Senior Vice President of Production Steve Thomas addresst the Broadcast Pioneers Of Colorado about the unique challenges of starting a regional sports network in a crowded cable environment. Thomas addressed technical concerns involving producing live events all over the country for the Nuggets, Avalanche and Mammoth as well as the upcoming migration to high defination. Hutchings outlined the hurdles Altitude has faced gaining access to cable systems, expanding program offerings and broadening its reach to a larger market area.
Thanks to Matt and Steve for their interesting and informative presentation.