Broadcast Pioneers Hall of Fame
We would like to thank the Colorado Broadcasters Association and Bonneville Denver for sponsoring the Broadcast Pioneers Hall of Fame.
Also check out The Lowell Thomas Award, honoring broadcasters with Colorado roots who've achieved success at the national level. The 2016 recipient is Jon Scott.
2019 Inductees
Pam Daale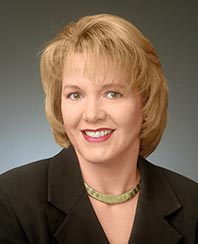 Pam Daale was born and raised in Iowa. When she was 16-years old she became a paraplegic after a horse-riding accident. However, that didn't slow down her love and fascination for weather.

She received a Bachelors of Science degree in meteorology from Iowa State University in 1987. She was the morning meteorologist for WOI-TV in Ames, Iowa, eventually becoming their chief meteorologist.

She joined 7 News six years later as morning weather anchor then was promoted to chief meteorologist, working the weekday evening newscasts. After the birth of her daughter in 1997 she wanted to spend more timewithhertwoyoungchildrenandbecame the weekend meteorologist.

Pam spoke frequently to groups about her faith and her disability. She was a member of the board of directors for Goodwill Industries, The Easter Seal Society and Mountain States Horse Rescue and Rehab. She participated in the activities of many nonprofit organizations.

She announced in 2002 she had been diagnosed with breast cancer, and while fighting the disease she continued on-air and worked to educate the audience via news features and sharing her diary. She left KMGH at the end of 2003 after over ten years on-air in Denver. She died in April 2004.

Byron Grandy, at the time KMGH News Director, said "Pam's courage, strength and faith was an inspiration to all of us." "She was a true professional, committed to her craft, but more than that, she was a truly kind and caring human being. We are all better off for knowing her."

At her memorial service, a former WOI- TV co-worker explained that "Pam wasn't handicapped, she just couldn'twalk." Shewas a role model, educator, skilled meteorologist and talented broadcaster.



Danny Davis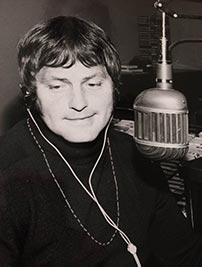 Danny Davis was born in Idaho and raised by a single mom. He attended Brigham Young University and played baseball.

In March, 1968 Danny Davis first arrived in Denver as a DJ on KIMN. His warm, upbeat delivery was a fixture in Denver into the 1990s, on a multitude of Top 40 and adult formatted stations. He was a strong voice for many charitable events and actively promoted station softball and baseball teams that supported various charities.

During three years at KIMN, he moved from nights to evenings to mid-days and took on production, imaging and promotion responsibilities. In 1971, Davis went to KHOW for the first time doing evenings. He was briefly at KLZ and KWBZ, before becoming the morning man for five years at KPPL, owned by the Des Moines Register. He was also on KTLK and KLDR.

From 1983 to 1987 he was back at KHOW on- air and behind the scenes serving as music director and production director.

He left Colorado for a few years to work in Portland, but returned in 1990 as morning host on 760 KRZN, becoming Program Director before leaving the station in 1992. After leaving Denver, he spent over two decades on the air in Phoenix at stations including KOY. He still can be heard on the air doing traffic, and makes regular personal appearances.
Joe Franzgrote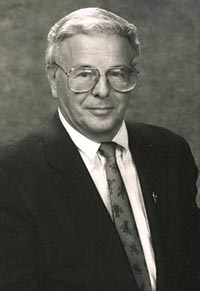 Notre Dame university journalism graduate Joe Franzgrote's first TV job was as at WNDU in South Bend, Indiana where he was a cameraman and salesman.

Before coming to KBTV Denver in 1967, he also worked in Seattle and Minneapolis. At Channel 9, he rose from account executive to general sales manager. It was his idea to lengthen the 10pm news to 35 minutes to add more commercial time, and to follow the news with syndicated comedies before airing the late-night network programming

When they bought KARE 11 in Minneapolis in 1983, Gannett Broadcasting sent him there as President and General Manager. In his six years there, he took the station to number one.

In 1989 Joe returned to Denver as the President and General Manager of Channel 9 which had become KUSA in 1986. It was under his leadership that the station moved to their Speer Blvd studios. He was instrumental in the creation of "9Who Care" and the "9Health Fair." He took the weather outside to the "9News Backyard," and made sure the 9News logo was everywhere.

He retired in 1999 after 44 years continuous years in broadcasting. He was a member of the International Mensa Society and an avid golfer, fisherman and reader. He was also a committed supporter for many community organizations. His obituary explained that "Joe was tremendously involved with the philanthropic and charitable organizations in both Minneapolis and Denver. He believed it was the duty of broadcast facilities to enhance and enrich the lives of all who were served by a station's ability to reach the public."

Joe Franzgrote was afflicted with Supra- nuclear Palsy (PSP), a rare debilitating neurological disease. He died in 2010 at 75, shortly before being recognized by the Colorado Broadcasters Association with the Harry W. Hoth Public Service Award.
Max Goldberg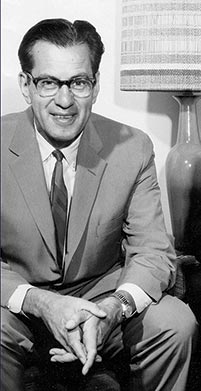 Max Goldberg led a fascinating life, starting as a street corner paper boy and becoming a writer of over 800 columns for the Denver Post and publisher of the Intermountain Jewish News. At 21 he was "the old sports commentator" on KFEL, joining KFXF (later KVOD) the following year. In 1936 he started an ad agency which specialized in public relations and political campaigns (including that of future Senator Ed Johnson). And, at the dawn of TV in Colorado, he was a leader.

KUSA calls Max Goldberg "the Father of 9News." It was Goldberg that, in 1951, incorporated the Colorado Television Com-pany (CTC) with his former employers at KVOD, William Pyle and Thomas Ekrem. Late that year, they applied for a broadcast license and Goldberg convinced prominent businessmen to invest in the new endeavor. He also worked with a friend, U.S. Senator Ed Johnson from Colorado, to speed up the application process. CTC was awarded the license for KVOD TV Channel 9 on July 12, 1952, but the name changed to KBTV before sign-on.

He was one of the first personalities on Denver television as host of On the Spot, finding the sponsors, booking the guests and writing the questions. The weekly show ("unrehearsed interviews with the great, the near great and the obscure") was on KBTV for six years, moving to KLZ TV in 1958. The lists of guests included politicians, justices, journalists, comedians, actors, famous sports figures and the infamous.

The Max Goldberg Show featuring panels of guests, debuted on July 7, 1960 on KLZ, running concurrently with On the Spot. A year later, The Max Goldberg Show moved to Channel 2. In 1966, he signed off from his final broadcast as he had for 14 years: "Thanks for watching and thanks for listening. Good night."

Max Goldberg died October 25, 1972 at 61.

Ed Greene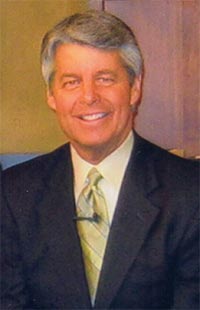 Born in Long Island, Ed Greene started his radio career on college radio station WMCR. He spent almost his entire broadcast career in Denver, starting as an overnight disc jockey at KLZ, then on 95 KIMN, 1090 KAAT and 1280 KTLK (where he was program director in the early 80s).

In 1976 Ed entered television, doing noon weather reports on Channel 7. Veteran weatherman Warren Chandler loaned him a stack of books about the weather, helping prepare Ed for his future career. He'd work on the radio in the morning, go do the mid-day weather and return to the radio station. Even when he went full time on TV, he maintained his connection to radio (primarily at KYGO and KOA).

Ed has worked at all three major network affiliates: KMGH, KUSA and twice at KCNC. He was on Channel 4 for an incredible 32 years. His TV career spanned 42 years— longer that any on-air personality in Denver broadcast television history.

He filled in on the CBS Morning News and in 1987 did an exchange with Granada TV News in England.

Retiring from TV at the end of 2017, Ed has returned to radio with weekend shows on both KOA and KHOW. He also regularly fills in on The Colorado Morning News on KOA.

Ed is generous with his time, hosting 60 or more charity events a year. He has previously emceed the BPC Hall of Fame induction ceremony.
Hal Kennedy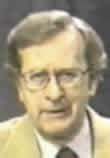 Born May 23rd, 1924 in North Dakota, Hal Kennedy was a World War II veteran. He survived Omaha Beach and battles in France, Rhineland and Central Europe with the 29th Infantry Signal Corps.

After the war, he settled in Colorado Springs, first working at KVOR Radio as a disc jockey and newsman. When he joined KKTV it was as "sales services director," according to trade magazines of the time. But quickly he would be the news face of Channel 11.

Kennedy anchored the KKTV News for an incredible 33 years, from 1956 to 1989. He served as News Director for most of his time at KKTV, and through the 1960s was Program Director too. He even was Assistant General Manager at one time.

He was widely regarded as the dean of broadcast journalism in Southern Colorado. When he retired, Kennedy was the longest running anchor at any television station in the country. Ten years after his retirement, in a 1999 Gazette Telegraph poll, Colorado Springs residents voted him the best local broadcaster of the century. A devout family man, he would go home every night between the 5:30 and 10pm newscasts to have dinner with family.

Kennedy was on the Board of Directors for the National Radio and Television News Directors Association, The Associated Press Broadcasters Association and was chairman of the board of the Colorado Press Association. He was 1989 Colorado Broadcaster of the Year. Hal Kennedy died in 2006 at 82.

Charley Martin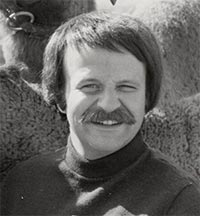 In 1969, Charley Martin was looking for work in radio in California. His friend Hal Moore, who he'd known in Iowa at Drake University and KSO, Des Moines, was program director at KHOW and offered Charley a job. He was originally hired to weekends, then moving to 9 to Midnight.

When Buzz Lawrence left the Buzz and Barney morning show in 1971, Barney (Rosemary Barnwell) needed a new partner. Hal Moore surprised everyone when he suggested the night guy, Charley Martin (marketing lore was that Barnwell chose her new partner).

For the next 24 years, Charley was a key player on KHOW morning shows, having top ratings with three different partners. He brought the comedy to the pairings, with his partners often being the straight guy (or gal). Comedian Phyllis Diller one told Charley that he was "a very funny guy."

When Barnwell married and moved to London in 1973, a contest was held to find Martin's "Perfect Partner." Thousands auditioned, and housewife Lynn Martin (no relation) was selected and went on air as "Marti." "Charley and Marti" were a ratings hit.

In 1976, the KHOW line-up was revised, with Hal Moore moving from afternoons to partner with Charley as "Hal and Charley." Then-KHOW General Manager Sam Sherwood said in 1978 "their comedy is all against the establishment—people relate to that." They were recognized nationally and when contracts came up for renewal there were rumors of them going to a bigger market- but they stayed in Denver. The duo would be paired for 19 years, until Charley Martin left KHOW in 1995.

He moved to Arizona with his late wife Karla Wompler, whom he married in 1988. Charley Martin died in 2012.
Paco Sanchez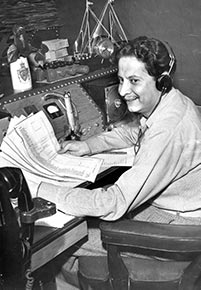 Francisco V. Sanchez was born in Guadalajara Mexico in 1915. "Paco" studied medicine at the University of Mexico, but his true calling was entertainment and community activism.

Sanchez and his wife were famous entertainers in Mexico, and he was a promoter of shows and orchestras. That's what brought him to Denver in 1948.
Realizing that the Hispanic market was under-served, he bought airtime on KMYR and KTLN. He was able to speak to an audience not being served by other radio programs and knew there was a larger audience.

On October 7, 1953, the FCC granted Sanchez a broadcast license for 1220 AM. On June 5, 1954 KFSC (which stood for Francisco Sanchez Colorado) signed on from his kitchen at 3343 Lafayette Street. It is believed to be the first Spanish language station owned by a Hispanic. KFSC charged $3 a spot for community businesses. Ironically, the station programmed several hours a week of non-Spanish-language programming including shows in German and English.

Sanchez bought and operated several theaters in the city and promoted shows including Duke Ellington and Count Basie. He was very involved in community issues and one year helped over 250 community members gain their citizenship. He and other community leaders formed the Good Citizens Organization which later became the Good Americans Organization (GAO). The organization would help with low-income housing and other issues. He was elected to the state house of representatives in 1968 and served one term.

Sanchez owned and operated 1220 KFSC for 16 years before his death due to cancer in 1973. He was 57. Paco Sanchez Park at Knox Court and 13th honors his work in the community.
Trux Simmons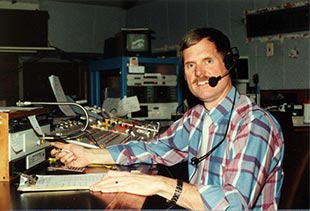 In 1968, Trux Simmons was stationed briefly at Lowery Airforce Base. From the east coast, he fell in love with Colorado and vowed he'd return when discharged.

During his service as an air wing briefing officer, delivering information to combat crews, he became interested in TV production. In 1972, out of the military, he enrolled at the University of Denver on the G.I. Bill. His Mass Communications degree didn't lead to a job in broadcasting though. Everywhere he applied, he was told he needed more experience. To get that experience he formed a video production firm with a friend from the Navy, creating corporate videos. He also made promotional spots for the Denver Symphony Orchestra and created his first documentary, which aired on KBDI.

Simmons finally had enough experience! In 1986 he was hired by KRMA for the new position of producer/director for marketing and development. He produced pledge breaks and directed the Channel SIX Auction, at one time Denver's longest continual live scheduled broadcast.

KRMA had been operated by the Denver Public Schools. When that changed, much of the production staff was let go and Simmons remained with more responsibility. He produced programming for children, including the Super SIX School News and was writer-producer for Senior Showcase, which was renamed Life-Wise.

He developed a new historical weekly series Rocky Mountain Legacy. He created documentaries that aired during pledge drives including There Was a Time: Denver During the 40s, The Way We Were: Denver During the 50s, and Things No More. His final documentary Jewel of the Rockies- The U.S. Air Force Academy's First 50 Years aired nationally on most PBS stations.

Trux Simmons was at Channel 6, which became a part of Rocky Mountain PBS, for 23 years. He retired from the Navy Reserve as a Captain with 30 years of service.



2018 Inductees
Arch Andrews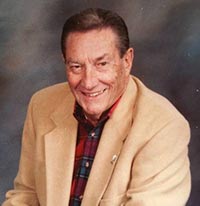 Minneapolis native Arch Andrews began his broadcasting career after serving with the Marines in the Korean War. He
worked at stations in North and South Dakota, Iowa and Omaha before arriving in Denver in 1959.

Andrews worked on-air and in production for KICN, as program director, host and newsman on KTLN, and as news director for KGMC between 1959 and 1965.

His most prominent role was as Public Affairs Director for the Colorado Division of Wildlife. He coupled his broadcasting expertise with his love of Colorado's outdoors by hosting "Wildlife Reports" which ran for 17 years on KBTV/KUSA 9News in Denver. It was the longest running program on Denver television. He also voiced "Colorado Outdoors Report" which was distributed to over 60 radio stations around Colorado.

In addition to broadcasting, he was a Screen Actors Guild member who appeared in commercials, movies and television shows and narrated almost 20 nature films.
Arch Andrews died in 2016 at the age of 87.
Tom Baer

Tom Baer came to photojournalism after serving in the Navy as an underwater photographer. He worked for WTVO and WREX in Rockford, IL before being transferred to KWGN Channel 2 in Denver in 1966. He also shot for KLZ Channel 7 in the late 60s and early 70s.

Baer was the Chief News Photographer for KBTV/KUSA Channel 9 in Denver for nearly a decade, and led the staff honored as 1977's National Press Photographer's Association TV News Photography Station of the Year. He started 9News' Western Slope Bureau in Glenwood Springs.

His coverage of a plane crash near Steamboat Springs on December 4, 1978 is particularly noteworthy. Baer took his camera to the crash site overnight via snowcat and shot in chest deep snow with windchills of minus 60 degrees keeping the camera warm and dry before returning to base with rescuers to process and edit the film for the 5PM Newscast. He had the first on-site footage of the crash and rescue operations which was fed to ABC for "World News Tonight".
Baer later was Chief Photographer for KCNC Channel 4 (he worked for all of Denver's first four television stations) and was chief videographer for the Steamboat Springs Ski area for over a decade.

Dennis Constantine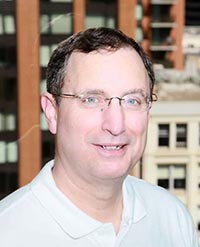 Dennis Constantine worked in radio in his native Maryland and in Miami before coming to Denver. He spent time as a disc jockey and music director at Denver's KTLK and hosting morning drive at KBPI in the mid 1970s.

In 1977, Constantine joined a new FM station starting up in Boulder, KBCO-FM. His original concept of "ColoRadio" was discarded as too cute before the station signed on. He played the first song on KBCO, James Taylor's "Handy Man", which had arrived the morning of KBCO's first broadcast, a new song to sign on a new station.

His skill as a program director and executive over 17 years built KBCO from a low-power Boulder station to the number 1 station in the Denver market with unique mix of music and personalities attuned to the Colorado audience.

Constantine later worked as a consultant, then as Program Director and air talent at KINK in Portland and KFOG in San Francisco. He currently lives in Northern Arizona where he continues to work with a locally owned group of radio stations.


(Airchecks of the varied delivery styles of Dennis Constantine)

Don Kinney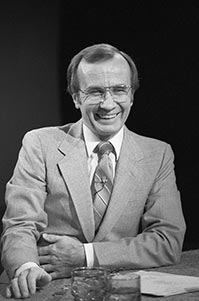 As a writer and producer at CBS News in New York in the 1960s, Don Kinney worked with broadcasting legends Walter Cronkite, Charles Kuralt, Morton Dean, Bruce Morton, Roger Mudd and Harry Reasoner. He was part of CBS' Space Division which covered NASA launches and checked Cronkite's CBS Evening News scripts for pronunciation questions before going to air.

Kinney moved to Denver in 1969, as a newsman on radio and television for KLZ for five years. The day he left KLZ, he was hired and went on air at KOA, once again reporting and anchoring for KOA's radio and television outlets.

His longest role on Denver television was as the host and producer of "The State of Colorado" for KRMA Channel 6 (later Rocky Mountain PBS). The weekly panel program featured Kinney interviewing reporters about current local news topics. The program ran for nearly 26 years and featured over 270 print journalists during its run.

He retired in July, 2002 after refusing to change the fact-based news show to an opinion program.


(Excerpt of a typical State of Colorado program)


Dick Lewis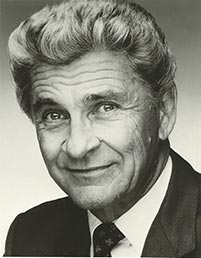 Few personified the spontaneous nature of early live television more than Dick Lewis. The Baylor graduate got his start in television at KOAT in Albuquerque but made his mark when KLZ-TV in Denver hired him to host and do live commercials for its late movie show.

Doing as many as 20 spots per program, almost entirely ad-libbed for a variety of clients, Lewis became one of Denver's most popular TV personalities. Lewis' improvised delivery proved challenging for the cameramen and directors to keep him focused and in the shot, but he was beloved by the crews who often pranked him during the live spots. Advertisers didn't seem to mind as he was one of the most sought after pitchmen and "Tell 'em Dick Lewis Sent Ya!" was a phrase well known to Denver TV viewers.

Lewis moved to KBTV in the 1960s where he hosted the Mickey Mouse Club and worked in the sales department. He co-founded "The Richards Agency" with Dick True and continued to appear in commercials well into his later years. Dick Lewis passed away in 2014 at the age of 87.
Ward Lucas

Starting in radio in Seattle when he was just 16 years old, Ward Lucas gravitated to television journalism after college working at KIRO-TV in Seattle, where his station manager asked him to be the station's investigative reporter, a title neither of them could truly define at the time.

A story about professional arsonists in Seattle led to a local Emmy award and a call from Carl Akers at KBTV Channel 9 in Denver. Akers and 9News gave him the freedom to pursue stories that often took weeks or months to complete but exposed criminal activities, fraud, scams and public corruption. A documentary on illegal wiretapping took over 4 years to produce and received numerous honors. His reporting took him around the United States and as far away as the Soviet Union.
Lucas anchored weekends for 9News for over 30 years and pursued a number of other personal interest and lighthearted feature stories in addition to his hard news reporting. He retired from 9News in 2009. His reports won over 70 awards and he was inducted into the Heartland Emmys Silver Circle in 2008.
Thomas McCelland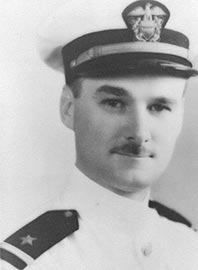 A young Thomas McClelland started building crystal radio sets with and operated a spark gap transmitter during his childhood. Joining the Navy let him get more advanced training in radio engineering which he used to become Chief Engineer at WDAF in Kansas City in 1928 after leaving the service.

McClelland went to KLZ-AM in Denver in the 1930s and oversaw the station's studio remodel and installation of a new transmitter. He kept KLZ on the air during a fire in the station's home at Denver's Shirley Savoy hotel. He also took a remote truck to the Colorado Roosevelt forest fire in 1938 for live reports.

Joining the Naval Reserve in 1939, McClelland went back to active duty in September 1941 and was assigned to the Battleship USS West Virginia based at Pearl Harbor Hawaii. He was killed during the Japanese attack on Pearl Harbor, overcome by smoke in the West Virginia's radio room after evacuating his enlisted staff. He was the radio industry's first casualty of World War II.

In 1943, the Destroyer Escort USS McClelland was commissioned in his honor, a first for someone in broadcasting. General Manager Hugh Terry was among the representatives from KLZ present when the warship was launched.




Pogo Poge (Morgan Branch White)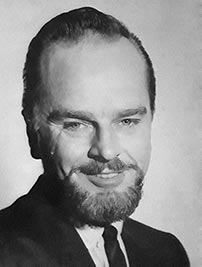 Few radio personalities were as wild on the air, and as wildly popular with listeners as Pogo Poge was for KIMN-AM in the 1950s and 60s. The Pogo moniker came from an 82 mile trip on a Pogo stick while working for KLO in Ogden, Utah.

Poge's penchant for wild costumes and zany stunts came with him to KIMN in 1957. He did marathon broadcasts from roller coasters, Ferris wheels, atop a flagpole and most notably, in a pit of poisonous snakes staged in the window of a Denver jewelry store. That stunt ended when one of the snakes bit him and he was given an overdose of anti-venom by a doctor.

Poge left Denver for KGMB in Honolulu where the Pogo character was seen on television for almost 15 years on the "Checkers and Pogo" children's show. The first Checkers was BPC Hall of Famer Jim Hawthorne. He also appeared as the Attorney General in six episodes of the original "Hawaii 5-0".

He was called Denver's most popular DJ ever by the Denver Post's Clark Secrest in 1984.

Away from broadcasting, Pogo was really Morgan Branch White, a quiet, faithful Mormon with a large family. He died at the age of 86 in 2010.

(Aircheck of Pogo Poge on KIMN-AM in the 1960s)
Chuck Buell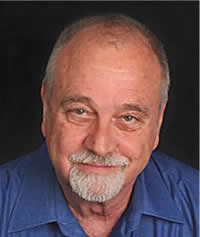 Chuck Buell started his radio career early, building a one watt broadcaster in his bedroom at the age of 12, and working on-air while in high school in Rapid City, S.D. He came to the University of Denver in 1963, working at KDAB on the weekends, but within a year, was the afternoon jock on Denver's premiere rock station KIMN.

While at KIMN he was prominent in KIMNs listener promotions including the famous 14 hour whirlwind trip that took 80 listeners from Denver to see the Beatles live in St. Louis during their second American tour in 1965.

Chuck remained at KIMN for four years until lured away to WLS-AM in Chicago, where he did evenings, afternoons and became music director. He helped break hit records by then up and coming artists like Rod Stewart, Carly Simon, Elton John and John Denver.

Buell returned to KIMN in 1978, once again handling the afternoon drive slot which was crafted to be a "morning show in the afternoon". As AM radio began to wane in popularity, he moved to FM and a morning slot at Y108 in 1983, giving that new station instant credibility in the market. He left in 1986 for KMOX in St. Louis where he hosted morning drive and a talk show.
Buell has also worked in the San Francisco, Houston, Las Vegas, Phoenix and San Diego markets. He was the station voice for KMGH Channel 7, KBTV Channel 9 and KWGN Channel 2 at various points in his career and has hosted in-flight entertainment programs for Continental Airlines. He continues to do freelance voice work.
Mark Koebrich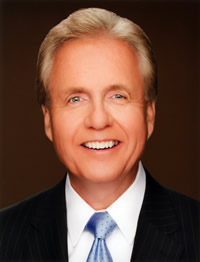 Mark Koebrich began broadcasting while still attending college at Ball State University in Muncie, Indiana, rewriting news copy for a local radio station. That led to television work and a job at WTHI in Terre Haute in 1974 and later at WLKY in Louisville, Kentucky in 1978. He spent three weeks in Guatemala following a team of Kentucky medical professionals working there.

Koebrich came to KBTV Channel 9 as the southern bureau reporter, but was soon brought to Denver to help launch 9NEWS' morning news program. He anchored in the mornings for 6 years before moving to the 4:30PM newscast with Linda Benzel.

He has anchored in all dayparts for 9NEWS but has had his longest tenure in the 4PM and 5PM newscasts. He hosted the live studio show "Good Afternoon Colorado" in the early 90s which led to a spinoff show for the Discovery Channel called "Start To Finish".

As a reporter, he was a national correspondent for Gannett's USA Today the Television Show in the late 80s. He reported live during the Pope John Paul II visit to Colorado for World Youth Day and during numerous live breaking stories. He covered 3 Olympic Games and 4 Super Bowls for Channel 9 and was the station's consumer reporter.

Koebrich has won a dozen Emmys for best spot news coverage, best anchor and best documentary. He retired from KUSA in March, 2016.
Glen Plumleigh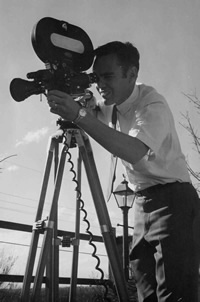 A native of Palisade on the western slope, Glen Plumleigh got his first television job as a studio cameraman at KREX in Grand Junction while attending Mesa State College.

He came to Denver in 1963 to work for KWGN Channel 2, first as a studio cameraman, but soon became a news photographer and reporter. He was Chief Photographer when KWGN received the prestigious National Press Photographers Award for overall station excellence in 1970. Plumleigh later would become the station's Assistant News director.

Plumleigh left Channel 2 to work for the Coors Brewing Company producing the show "Second Century" which addressed topics in the brewing industry for Coors employees and distributors. He served as a photographer, editor and on-camera host for the program. He later founded his own production company, Video Production Associates, where he continue producing for corporate and non-profit clients.

A love of travel led Glen and his wife Charlotte to take every opportunity to explore the world, always with a camera on hand. Glen and Charlotte Plumleigh were killed in the crash of Swissair Flight 111 which went down in the Atlantic Ocean off the coast of Nova Scotia in September, 1998.
Don Roberts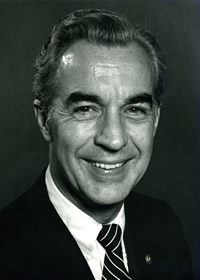 Don Roberts entered broadcasting industry after serving 20 months in the Pacific Theater with the U.S. Army Air Corps in World War II. He went to an audition with a friend, but was told that his voice and confident demeanor would make him a natural for the radio.

He started at KFXJ in Grand Junction and worked in Cumberland, Maryland and Keene, New Hampshire before moving to Denver in 1956. He hosted live big band remotes for KIMN and the Mutual Radio Network at Elitch Gardens' famed Trocadero Ballroom. In 1958 he moved to KOA where he worked on both radio and television including as 10PM news anchor.

Throughout the 60s, Roberts was a top-rated morning host for KLZ-AM. He anchored news, weather and sports for KLZ Channel 7 during this period and was the narrator for the station's national Emmy Award winning documentary "The Road To Nowhere"

After leaving KLZ in 1972, he worked at KAAT, KKBB and KEZW hosting programs featuring big band music. He had a long career with his own production company producing over 500 commercials and industrial recordings. His love of words led to his being the pronouncer of the Rocky Mountain News Spelling Bee for 14 years.

Roberts passed away on March 5, 1995.
Leroy Smith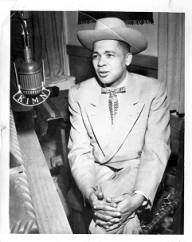 Leroy Smith came to Denver in 1936 and established himself as a prominent businessman in Denver's Five Points neighborhood at his Rhythm Records and Sporting Goods shop at 2619 Welton Street. By 1943, he was booking performers at his own Voter's Club.

In 1948, he became Denver's first black disc jockey when KFEL-AM broke from their standard music format at midnight to play Rhythm and Blues and early Rock n Roll. "Rockin with Leroy" featured records he brought from his record shop and introduced Denver audiences to black artists seldom heard on the radio before. KFEL became KIMN in 1954. He continued hosting his show until 1960.

In the late 50s, Smith began promoting larger shows featuring R&B acts including B.B. King, Lloyd Price, Fats Domino and LaVern Baker to venues from Texas to. Wyoming. He continued to promote concerts into the 1970s.

Smith was also the Denver publicity man for Muhammad Ali and was honored by Governor Roy Romer in 1987 for his service to the people of Colorado. He died in 1989 at the age of 77.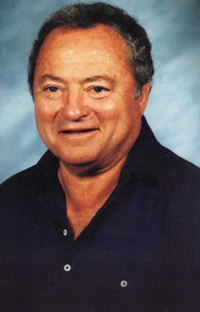 Irv Brown was an unlikely broadcaster. A graduate of Denver's North High and the University of Northern Colorado, Brown initially pursued a career coaching baseball, first at the junior high school level, and then at the University of Colorado, where he was also an assistant football coach under Eddie Crowder.
Brown also was a renowned basketball referee who became director of officiating for the Western Athletic Conference and officiated six NCAA Final Fours.
He started his radio career doing color commentary of CU football on the radio, which led to a regular slot doing sports reports during KHOW's Hal and Charley morning show in 1974. His radio sports talk career began at the pioneering 1970s Denver talk station KWBZ, co-hosting with sports columnist Woody Paige. At one point, after being fired by KWBZ, he brokered airtime on the station and kept his show on the air.
Throughout a career spanning over 40 years, Brown hosted sports talk at numerous stations…KLAK, KYBG, The Zone, The Fan and Mile High Sports Radio. For most of his career, he teamed with Joe Williams, a former caller who became his broadcasting partner. Irv & Joe also hosted a television version of their show for Comcast.
Brown was on ESPN's first live sporting event at a softball tournament in Wichita in 1979. He also called ESPN's first college football broadcast between Colorado and Oregon at Folsom Field. At ESPN, he announced college football and basketball, bowling, body building and billiards competitions. Brown finally retired from the air in 2016.
Lillian Helling was one of the first women to appear regularly on Denver television.
The daughter of Polish immigrants, she received a Speech Communications degree at Montclair State Teachers College. She came west to get her Masters degree at the University of Denver. There, she met her husband Jack Helling who would become prominent in the Denver advertising community.
When television hit Denver in the early 1950s, everything was live, including many of the commercials. Helling worked in the studios at all of Denver's TV stations doing live commercials, without teleprompters, for the Marshall Robertson Advertising Agency whose clients included Miller's Supermarkets. Her specialty was the ability to present clearly and connect with viewers, often while conducting cooking demonstrations.
In addition to TV and radio commercial work, she appeared as Miss Lillian on Channel 2's Romper Room. She also hosted "Sugar and Spice" on Channel 2. Helling hosted a series of womens' oriented radio programs for KTLN, KBTR, KFML, and KHOW. She continued to do freelance commercial voice work.
Outside of broadcasting, Helling was 2nd runner up in the 1962 Mrs. America pageant and wrote a consumer advice column for the Denver Post. In her later years, she explored her family's Polish heritage. One one trip to Poland she met Lech Walesa. She passed away in 2010 at the age of 84.

A native New Yorker, John McGuinness first experience with broadcasting was with Ted Bates Ad Agency. He worked on ads for the Martin and Lewis show and other early live TV shows.

In 1959, he moved to Denver and went to work at KTVR Channel 2. In the early 1960s, he joined the sales staff at KDEN.

He then became a station owner and operator of KADX. McGuiness created a strong format for the FM station occasionally going on air under the pseudonym "George Spelvin" to discuss current events.

In 1972, he sold KADX to become KIMN's General Sales Manager, advancing to General Manager in 1973. At KIMN, he negotiated the purchase of what is now KYGO-FM (then KIMN-FM) establishing a separate rock format from the AM side, He left KIMN at the end of 1976.

Throughout the late 70s and 80s, he was involved with advertising and public relations at the McGuiness-Brock Agency and McGuiness & Associates

In 1989, he was hired to operate KDEN, an all-news station then in financial receivership, eventually buying the station in 1991. It was then the only locally owned station in the Denver market and later became part of a joint operating agreement with KNUS. He sold KDEN in 1993.

In 1983 Governor Roy Romer appointed McGuinness to the State Fair commission. In 1996, John took over the day to day management of the Fair and served as the acting director until December, 1999. John McGuinness passed away in January, 2000.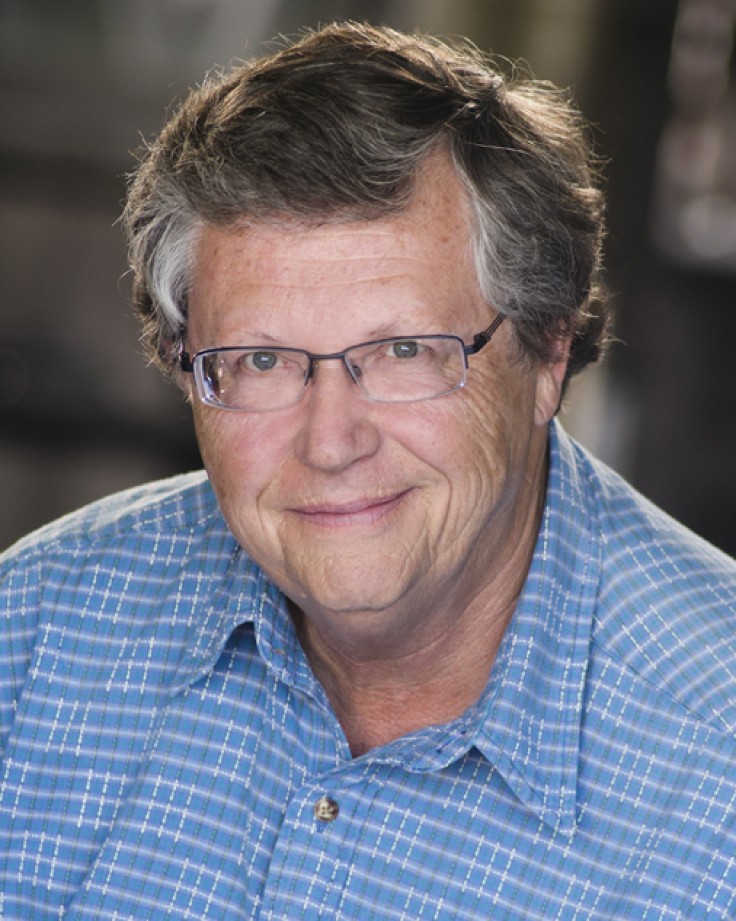 Nebraska native Charley Samson grew to love classical music in his childhood. A visit to radio station KDEN-FM during his teenage years set him on a course to combine his love of music with broadcasting.
He began on-air work at the University of Colorado's classical station KRNW, abandoning plans for a teaching career when he got a job after college at KTGM. He then joined the air staff at Gene Amole and Ed Koepke's KDEN, where a career highlight was Beethoven's 200th birthday party in 1970. Samson worked at KDEN (later KVOD) for 19 years.
After a few years out of radio, Samson returned to the air at Colorado Public Radio's KCFR. A need for more local programming there led to Samson hosting "Colorado Spotlight' featuring the talents of Colorado classical musicians. He also hosted the feature "Charley Chats" which provided often lighthearted historical perspectives on the greats of classical music. Samson retired from KCFR in 2016 after 24 years there.
In addition to his broadcasting career, Samson has taught music appreciation, written liner notes for albums, hosted concerts for the Denver Brass, local orchestras and chamber ensembles and serves as pronouncer for the Colorado State Spelling Bee. He remains an active and enthusiastic contributor to the Colorado arts community today.

Ray Durkee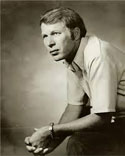 As a high school student, Ray Durkee wanted to become either a commercial airline pilot or a disc jockey. Radio came through first and in 1956 a 34 year broadcasting career was born.

After working on air in his home town of Aberdeen South Dakota, in 1958 he moved to KQDI in Bismarck, North Dakota where he became Program Director. He sent air checks out to secure a better paying job in a more prestigious market, and landed at KOSI in Denver in 1959. He was at KOSI only briefly when they eliminated positions to save money, but he'd moved his young family to Denver and didn't want to leave.

In 1960 he joined 1280 KTLN where he was music director, in addition to his 3-6pm airshift. He also started the "Golden Gassers" program on Saturdays, one of the first oldies shows in Denver and a sign of things to come for Durkee.

In 1961, he moved to KTLN's sister station in Phoenix, KRIZ, as program director. He was the morning man and even recorded a novelty record, released nationwide ("The Cosmonaut Part I & II" on the Jubilee lable).

The Durkee family wanted to be back in Denver though, and they convinced ownership to transfer Ray back to KTLN. When the station went all talk several years later, he hosted the mid-day show "At Your Service," and worked out a deal to trade radio ads for pilot training. Soon, Ray was flying above Denver
In 1969 he moved to KLZ in Denver where he spent the next 3 years hosting "Denver at Night on the Ray Durkee Show" It was while he was on KLZ that crosstown Program Director Hal Moore took interest in his work and recruited him to join KHOW.

He joined KHOW doing mid-days in 1972. In addition to their weekday shift, every jock did a weekend shift. He approached Moore with an idea to play oldies and other nostalgic programming Sundays, and "Sunday at the Memories" was born. "Sunday at the Memories" aired on KHOW every Sunday between 10AM and 2PM. It was a ratings winner, even rivaling Broncos coverage on cross-town KOA.

In 1976, Ray began syndicating "Sunday at the Memories" (while still doing his weekly KHOW show) on a handful of stations in the mid-west. For the next 15 years Sunday at the Memories aired across the United States (and even in Guam). At its high point, the show was heard on over 100 stations.

Ray retired in 1990. In 2009, Ray passed away at his home in Bismarck. He left an archive of 1,500+ hours of "Sunday at the Memories" programming. Six years after his death and 43 years after it debuted, Sunday at the Memories returned to the air in Denver on Cruisin' 950.
Ken Palmer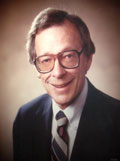 Ken Palmer worked in radio in Pampa,Texas and Albuquerque, New Mexico in the late 40s and early 50s, before coming to Denver in 1952 to head the Intermountain Network's new Denver office. In 1954 when Denver's KFEL became KIMN, radio flagship station of the Intermountain Network, he was regional sales manager. Within six years, he'd own the station.

In 1958, Palmer bought KYSN in Colorado Springs which he owned for several years. In 1960, he and his business partners bought KIMN for $400,000.

He was General Manager of the station and a part of all aspects of the stations sound. He recruited incredible talent and built a station that would have unduplicated success, achieving as high as a 56 share of radio listeners. KIMN had more listeners at one point than the next seven most popular stations combined.

Ken Palmer was a promotional genius. Without buying traditional advertising for the station on TV or billboards he kept KIMN top of mind in the market. When a competitor gave away records, he'd give away a record store. When they had a complicated giveaway to win one car, he awarded a car every hour as if it was no big deal. When another station had a ticketed concert with second tier acts, KIMN would have a free show with a bigger act. The Beatles played Red Rocks in 1964 in a concert presented by KIMN, but they skipped Denver in 1965. So, KIMN sent 80 listeners by plane to see the concert in St. Louis.

He also built a strong news presence, with a well equipped newsroom, Denver's first mobile news units and traffic plane. Ken Palmer was a legendary leader for a legendary radio station. In 1970, he sold KIMN and a sister station in Portland for $6,000,000. A well respected broadcaster, he would go on to own stations across the country. Ken died in 1984. He was only 59.

When KIMN went off the air in1988, the station paid tribute to Ken Palmer in their final seconds broadcasting. Though he hadn't been a part of the station for 18 years, his was the last name heard on the station.
Bob Rubin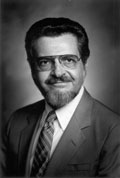 Bob Rubin was truly a broadcasting jack-of-all- trades. His 47 year career included work on air and behind the scenes in radio and television. His roles included disc jockey, sports play- by-play, anchoring, advertising sales, station management and ownership.

Colorado native Bob Rubin was enrolled at the University of Colorado in Pre-Law when he took a career aptitude test that said he'd be good in broadcasting. After his freshmen year, he transferred to the University of Denver where he earned a degree in broadcasting.

His first professional job was the night shift at KYOU in Greeley. If he hadn't been hired, the program director would have needed to fill the shift that night. He hired Rubin, and a broadcasting career was born. Two years later, Rubin interviewed with Bob Martin for a job at KMYR. He got the job, and in Martin a friend and eventual business partner.

Martin and Rubin partnered with Tim O'Connor to buy KMOR (for Martin, O'Connor and Rubin) with a focus on the south suburban radio market. They owned the station from April 1, 1960 to April 1, 1965. After KMOR was sold, Rubin sold advertising for KTLN and was national sales manager for KOSI. He did sports broadcasting on the side, covering high school sports for stations across Colorado.

In the early 70s, he went to work at KOA-TV doing weekend sports and working again with Bob Martin covering sports on KOA radio. He became program director for KOA radio, taking themfroma9thratedmusicstationtoanumber one rated news and local talk station. Eventually he became operations manager for KOA radio and TV. He left KOA in 1979.

After leaving KOA, John Malone hired Rubin to establish a studio for the Lakewood/Golden cable television system, including construction and operation of the facility. Rubin also managed the Resources Communications Center at the Colorado School of Mines.
Donna Sanford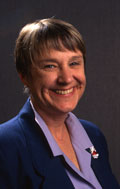 Donna Sanford got her start in public television in 1969 at WCVE in Richmond Virginia. She began in production before transitioning into programming. She came to Denver in 1989 as an assistant director of programming at KRMA Channel 6. During her 26 years at Rocky Mountain PBS, she would become station manager, director of network programming and production, and before retirement, chief content officer. Sanford has devoted her entire career to public television on both the local and national levels.

She was instrumental in the transformation from the early days of educational television to today's high-definition, digital multi-channel broadcasts. She was responsible for the programming choices on five RMPBS stations. She oversaw the award-winning RMPBS production team and is well known throughout the state for her excellence as a television programmer.

Colleagues around the country enjoy her sense of humor, her wealth of experience, her willingness to try new things, and her selfless leadership. She avoids podiums and pedestals, but is quick to share her time and expertise for the good of the PBS system. She believes in the PBS mission and is motivated by the strong PBS community.

Sanford understands the importance of net- working, mentoring and leadership, and serves as a model for other women in Colorado broad- casting who manage positions of increased challenge and responsibility. Her own life mir- rors the strides made for professional women over the past four decades. She has shared her experiences and knowledge with countless young people who have come behind her including included interns, new hires, struggling employees, novice filmmakers and anyone who needed her help.

She has worked tirelessly to improve the quality of life for viewers across the country. Her impact has been far reaching, serving as president of the Public Television Programmers Association, as well as on the PBS Children's Programming Advisory Council and many other leadership positions through the PBS organization. Donna Sanford is a respected voice offering concise evaluation and recommendations that have led to stronger programming and streamlined procedures.

In 2008, she was honored as Programmer of the year. She is a 2010 inductee into the National Academy of Television Arts & Sciences Heart- land Chapter Silver Circle, and the Colorado Broadcasters Association's 2011 Harry Hoth Award recipient for her contributions to the community.
Ron Zappolo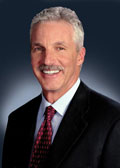 Ron Zappolo achieved something few in the broadcasting business have been able to accomplish ... longevity in a single market.

Zappolo grew up in Boston and northern Virginia. His first media job was at WTTG in Washington, D.C. where he moved from copy boy to field reporting to sports anchoring, working with mentor Maury Povich who was news anchor.

He first came to Denver in 1977 as sports anchor at KOA-TV (now KCNC) Channel 4. He expected he'd stay in town just a few years, however he remained on screen in Denver 36 years. His friendships with Denver athletes and coaches gave viewers insights into their per- sonalities beyond the locker room. In addition to reporting scores and highlights, he also developed a reputation for opinionated sports commentaries.

After thirteen years on Channel 4, he moved to 9News, KUSA, where he spent more than a decade on top rated newscasts doing sports. In 2000, he was offered the opportunity at KDVR Fox 31 to transition to news anchor. Teaming with Libby Weaver, Zappolo helped Fox31 develop a news presence in the Denver market and the move to news allowed him to cover topics outside of sports. Zapollo and Weaver were the longest serving anchor team in Denver, paired for twelve years.

One of his favorite projects was hosting "Zappolo's People" where he had the freedom to do more in-depth interviews. His long form interviews featured musicians, sports stars, politicians, celebrities and witnesses to history. Ziggy Marley, Larry Flint, Christopher Reeves, Floyd Little and Joel Osteen were just a few of his interviewees.

Ron Zappolo retired from the anchor desk in 2013, but he hasn't left broadcasting. Ron Zappolo currently debates sports with friend Sam Adams on Channel 9's "A to Z" segment, and has called play-by-play for Denver Broncos pre-season games.
Thirteen year old Jean Ruth moved from Philadelphia to Boulder with her mother and brother in 1930. She attended the University of Colorado but transferred to the University of Michigan which offered a course in radio broadcasting after a teacher told her she had "a voice for stage or radio."

When she returned to Colorado, according to the Associated Press, she "heard soldiers at Fort Logan complain of starting their days to the blast of a bugle". She approached management at KFEL Radio and offered to create a "painless reveille" for the troops, calling herself Beverly because the name "sort of rhymed" with reveille. On October 20, 1941 "Reveille with Beverly" debuted and was immediately a hit.
One of the first female disc jockeys, "Beverly" read from listener letters and played the swing music of the day. She was paid seven dollars a week to the 5:30-6:30am show Monday-Saturday.

In January 1942, Time magazine pictured her at the KFEL microphone and called her "dawn's early lightener," LIFE Magazine featured Jean Ruth and she became a nation-wide celebrity. She flew to Hollywood in the summer of 1942 to talk to producers about a movie loosely based on her story. She served as technical advisor on "Reveille with Beverly" which starred Ann Miller, featured a young Frank Sinatra, as well as band leader Freddie Slack (who would become her first husband). She moved her show to Los Angeles and for remainder of the war broadcast to millions of servicemen in 54 countries via Armed Forces Radio Service.

At the end of the war she returned to Boulder and hosted an evening show on KBOL radio. Jean Ruth moved back to California and was a radio DJ and TV host in Santa Barbara. She starred in commercials for Pillsbury and other products. She married John Hay in 1952.

In May 2004 Jean Ruth Hay was honored by the Smithsonian Institution at the unveiling of the World War II Memorial in Washington, D.C. She died later that year at the age of 87.

In 1959, teenage Steve Keeney won a music trivia contest on Tampa Bay's WDAE AM. After picking up his prize, Keeney called the DJ on the air and told him he needed to clean his office. "Why don't you come down and clean it up" was the only invitation Steve needed to start hanging out at the radio station. A radio career was born.

Soon the family, led by his career Marine father, moved to Okinawa, Japan. He secured a weekly show called "Teenage Review" on KSBK radio which he hosted for two years. After graduating high school in 1961, Steve enrolled at the University of Illinois at Champaign-Urbana. He worked at a 250 watt daytime station to earn extra money, eventually becoming Program Director.

Following college, Steve enlisted in the U.S Air Force and was stationed in New Mexico, moonlighting at a station in Alamogordo while off-duty. After his service in the Air Force, Steve decided that he enjoyed radio and could make a living at it. His young family moved to Denver where he pursued a Master's degree at DU while working part time as a fill-in announcer at KOSI.

Steve loved radio, but figured he'd be a better salesman than personality. He started as a salesman at KDEN and moved to KIMN sales in 1973. Three years later, he was appointed General Manager. He revitalized the news department and sought out strong talent. He helped make the KIMN Chicken one of the most popular mascots around and, with his team, created signature community events and promotions. Keeney led KIMN back to a second golden era.

A songwriter, he wrote original jingles for KIMN ("The Best Show In Denver") that were repurposed for stations across the country. He made the decision to flip KIMN-FM to country. KYGO remains a format leader and ratings winner.

He left KIMN/KYGO for KHOW (along with KPKE, which would become Sunny FM). In 1994 he was named vice president and general manager of KINK AM/FM in Portland. In 2000, Steve volunteered to transfer back to Denver with CBS/Infinity to be Market Manager, overseeing KOOL105, Jammin' 92.5 and The Mix100.
He launched two new stations, Martini 101.5 (KTNI) and Sassy 107 (KSYY) in 2006 before retiring from the radio business.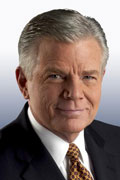 Mike Landess started his broadcasting career as a high school senior in 1964 at KDOK radio in Tyler, Texas. He briefly attended Tyler Junior College but after receiving a limited military draft deferment and being offered a job in Dallas radio, he left Tyler.

He worked at KLIF-AM and WFAA Radio in Dallas. Four years out of high school he was reporting for WFAA TV. He moved to KTRK in Houston and made a stop in Philadelphia before landing his first primary anchor job at WKYC-TV in Cleveland. Landess remembers "I moved from job to job, experience to experience, gaining experience." In reporting the news, he discovered his training in high school debate was beneficial: he had been trained to look at both sides of issue, a valuable skill for a newsman.

In 1977 he came to Denver's KBTV (now KUSA) to co-anchor the evening news with BPC Hall of Fame member Ed Sardella. Their 10PM newscast achieved a 51 share in 1981, one of the highest ratings ever for a regular local news program. He would be at 9NEWS for 16 years.

In 1993, Gannett transferred Landess to Atlanta. He anchored on WXIA for six years, where he covered the 1996 Atlanta Olympics, including the Olympic Park bombing. He then moved to WTTG, the Fox affiliate in Washington, DC anchoring local coverage of the 9/11 attack on the Pentagon.

Mike returned to Denver in 2002 to anchor the evening newscasts at KMGH. He was on 7NEWS for next 12 years. Mike has anchored during momentous Colorado news stories, including the Pope's visit for World Youth Day in 1993, the Aurora theater shootings and the devastating fires and floods of recent years. He shared his personal story of battling prostate cancer from the diagnosis though treatment and into recovery with viewers, which earned an Emmy in 2009.

Mike has been honored with more than 24 Emmys, five Edward R. Murrow Awards. The 2012 Colorado Broadcasters Association award for best news anchor. He was inducted into the Heartland Chapter of National Academy of Television Arts and Sciences Silver Circle in 2008.

Mike Landess retired from 7NEWS in August, 2014 after 50 years on-air (28 years in Colorado). It was a very short retirement. In September, 2014 he announced "I'm coming full circle in my life and career in the town where it all began, Tyler, Texas," becoming an evening news anchor at CBS19 KYTX. "The lure of grown kids, their kids and a parent pushing 90 were strong incentives to take on a new challenge in a part of Texas I know so well. Thanks again, Colorado, for everything."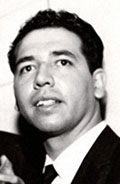 Andrés Neidig is the first Hall of Fame inductee representing Spanish-language broadcasting. He has been on air for over 50 years and his name is synonymous with community involvement and activism throughout Colorado's Spanish speaking community.

Andrés began his broadcast career in 1961 at 1220 AM KFSC, owned by the late Paco Sanchez. At the time, KFSC was the first and only Spanish language media outlet west of the Mississippi. Andrés was just 18 years old when he started as news translator, copy writer and on-air talent, becoming General Manager within a year. He also managed the classic Tabor theatre specializing in films from Mexico and Spain. He was active in the nightclub business working with some of the era's top Mexican artists including Javier Solis, José Alfredo Jiménez, María Victoria and Pérez Prado.

In the early 70s, Andrés produced the Paco Sanchez Hour which eventually became El Show de Andrés. These TV shows were filmed live with performers and musicians in front of a live audience. (El Show de Andrés returned on Telemundo in the mid 90s).

In August of 1966, he was invited by Colorado Governor John Love to meet and provide Mexican music for President Lyndon Johnson's visit to Denver. In March of 1971 he traveled to Paris as part of the Colorado Cares Commission, the first American group granted an audience by the Hanoi Delegation, obtaining information about POW's held in Vietnam. In 1973 Colorado Governor John Vanderhoof appointed him to serve on the Colorado 1976 Centennial-Bicentennial Commission.

In 1975, Andrés moved south to Pueblo, becoming owner of KRMX, Radio Mexicana. In 1984 he signed on the first Spanish language FM radio station in Colorado, KRMX-FM 107.1. Moving back to Denver in March of 1989, he purchased what became KJME 1390AM, La Jota Mexicana. He owned the successful station until 2004.

He has taught US citizenship classes free of charge to the listeners of his radio stations. President Ernesto Zedillo of Mexico presented Andrés the prestigious Ohtli medal, recognizing him as one of the leading Mexican-American citizens in the United States.

The broadcasting tradition of the Neidig family continues with Andrés' son William, daughter Andrea and their mother Kris owning and operating radio stations in Cheyenne and Greeley. Andrés continues his long broadcast career as host of the weekly Show de Andrés featuring Mexican oldies on 1150 AM, KNRV.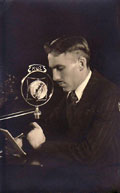 Dr. William D. Reynolds, a dentist in Colorado Springs, established wireless parts wholesaler "The Reynolds Radio Company" in 1914 and incorporated in 1921. In 1918, he was "on the air" with an amateur radio station called 9WH.

In 1919, he moved to Denver and started amateur station 9ZAF at his home at 1124 S. University Avenue. As radio regulations evolved, he was required to obtain a broadcast license. On March 10, 1922, Doc was granted the 67th radio license nation-wide and the first in Colorado. The station was assigned the call letters KLZ, recycled from the SS Speedwell, a ship that had sunk in the Gulf of Mexico two years earlier. Doc's original license allowed him to broadcast only on Sunday, Tuesday and Friday from 8 to 9:30pm at 833 Kilocycles. Doc's wife Naomi and four year old son George (known as "Sonny" or "KLZ Jr.") were also involved. with Doc playing the violin and saxophone with Mrs. Reynolds playing piano and Sonny telling short stories.

Like other early stations, KLZ changed frequencies a number of times over the next few years. The station also changed studio and transmitter locations. In the winter of 1925, the studios moved to the Shirley-Savoy Hotel, where they would stay for nearly three decades. In 1928, KLZ broadcast briefly at 850 kilocycles, before being assigned its permanent dial position at 560 as part of a nationwide frequency reallocation on November 11, 1928. In 1931 Reynolds Radio Company bought KFUM in Colorado Springs and changed the call letters to KVOR.

Doc Reynolds died in November of 1931. Radio stations across the country observed a moment of silence in his honor, while KLZ signed off for three hours so staff could attend his funeral. As KLZ began that silence, they called Doc Reynolds "a pioneer radio man, not just of the west but one of the first whose voices were heard by radio in this country."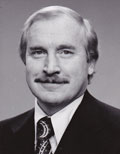 Richard M. "Mick" Schafbuch, a Denver native, graduated from Regis High School and, in 1956 from Regis College. He entered the US Marine Corps Officer Training Program advancing to the rank of 1st Lieutenant. In 1959, Mick and his wife Susan returned to Denver and he joined the Curt Freiberger & Company advertising agency.

In December 1960, he joined KOA as Promotions/ Merchandising director. In 1963, he joined the radio sales staff and in 1968 transferred to the local sales staff of KOA TV. Later that year he left KOA to briefly join a Minneapolis ad agency, but returned as Radio Sales Manager in 1969 after GE bought KOA.
He was named Vice President and General Manager of KOA AM & FM in April 1971. KOA rose from 9th to first in the market by emphasizing news. In 1973-74 he served as President of the Colorado Broadcasters Association.

In June of 1974, Mick added general manager responsibilities for KOA TV. He overhauled the news department around the anchor trio of Clyde Davis, Reynelda Muse (BPC Hall of Fame 1999) and Morris Jones. He also initiated and oversaw a major expansion of KOA's facilities.

In February, 1978, Mick resigned from KOA to become general manager of KOIN TV in Portland, where he would stay 16 years. Thursday March 17, 1978 was proclaimed by Colorado Governor Dick Lamm "Mick Schafbuch Day", noting that Mick has "established for himself and the KOA stations a national reputation for community leadership." Throughout his tenure in Colorado, he was a supporter of educational initiatives including CSU's Broadcast Day and High School Broadcast Institute.

At KOIN, Mick became part of the CBS Television Network Affiliates Advisory Board in 1981 and in 1991 became its chair. After he retired from KOIN in 1994, he created and served as president for the Television Alliance Group, formed to help generate non-traditional revenue for its shareholder members including 115 CBS Television affiliates nationwide.

In 1977 Mick received the Regis College Alumni Achievement Award. He received a 1978 Abe Lincoln Award for significant contributions to the quality of life in America and helping the broadcast industry enrich its public service. In 1993 he was named Broadcaster of the Year by the Oregon Association of Broadcasters and in 1996 the Broadcast Foundation honored him with one of the first Pioneer Awards.

Mick Schafbuch died in 2005.
Rick Barber

Rick Barber grew up in New York and Rhode Island and got in to radio early, going on-air when he was just 16. After high school,
he went to BYU for a year. As a long-haired beer-drinking musician, it wasn't a good fit. He entered the US Army, first stationed at Ft. Carson in Colorado Springs. He advanced to the rank of Sargent at Ft. Dix in New Jersey with his last duty station at Ft. Bragg.

He earned a journalism degree at Metro State. He then joined KLOV, Loveland, as News Director then worked at Channel 2. He was a newsman for 71 KBTR (1971-1973) and 1340 KDEN (1973- 1976). He took a "hiatus" in Wyoming, where he co-anchored an evening TV newscast and served as weatherman.

He returned to Denver as evening talk host at KWBZ, working with Alan Berg, Peter Boyles and others. From 1978 to 1981 he was as a DJ, talk show host and program director in Albuquerque. He also was a TV booth announcer.

In 1982, Rick returned to Denver to stay joining KOA Radio and TV as the newsman on "All Night Live with Joey Reynolds," simulcast on both stations. Rick was the straight man to Reynolds antics. When budget realities ended the show in 1984, Rick continued on KOA Radio. He would stay for almost 30 years.
He interviewed guests including President Gerald Ford, Les Paul, Tommy Chong, Carl Sagan and hundreds of authors. He engaged his listeners and callers in conversation and was, for many, overnight radio in Denver.

In January 2012, corporate programming changes brought an end to Rick's show. He called it "Thirty years of radio talk show interviews and telephone talk that tried to be the last rational interchange on an increasingly irrational radio format." In February 2013, he learned he had ALS, or Lou Gehrig's disease. He died June 28, 2013 at the age of 67.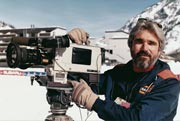 Allan Bisset has been at KCNC Channel 4 for 42 years, longer than any other current staff member.

During the Vietnam War, was stationed in Thailand as a Motion Picture Laboratory Specialist with the Air Force. While at Lowry, he served at their Photography school and served as an instructor. After leaving the Air Force, he worked at Western Cine Labs in Denver and earned a degree in Marketing and Sociology at Metro State.

He was hired by KCNC (then KOA) in 1971 to run their Motion Picture Film Lab. As film transitioned to videotape, Allan became a news photographer. Over the decades, he has covered tragedies and triumphs, natural disasters and everyday events.

For 18 years, he has returned to Metro State as guest speaker in the Sociology department, and has mentored journalism and communications students.

He has received the Iris Award for photography and editing for Channel 4's coverage of the Coors International Bicycle Classic. He has received numerous regional Emmy nominations including one for music composition. He is a member of the National Academy of Television Arts & Sciences Heartland Chapter Silver Circle.

Jack Carver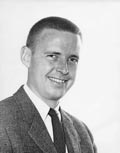 Jack Carver had thoughts of becoming a radio announcer. While a student at the University of Denver, he went to work for KLZ radio in the mail room at the Shirley Savoy Hotel. He had an opportunity to move to TV when Channel 7 signed on and ran camera on the first broadcast day in November 1953. He was producer-director on popular KLZ programs such as "Sheriff Scotty" and on the top-rated late newscast from 1954 to 1957.

Jack was an early pioneer in remote broadcasts. In 1955, he was Producer/Director for CBS News feeds during President Dwight D. Eisenhower's hospitalization in Denver. He directed sports programming including the 1961 NCAA hockey playoffs for CBS from the DU arena and the first NFL game played and telecast in Colorado. He directed several original dramatic programs featuring the 'KLZ Aladdin Players".

In 1962 he became the Broadcast Liaison for the University of Denver Centennial. He wrote and directed television specials using DU students as the production staff which were produced at and aired on KLZ-TV.
He wrote and produced the DuPont Award- winning "Land of Legend" TV series.
Forming JPI and Associates, he produced numerous coprorate films. In the 1980s, he traveled the country producing "America's Horse," a series broadcast on the Nashville Network and ESPN. Jack served as Senior Vice-President of Cowles Magazines and wrote monthly essays for "Western Styles."

Jack Carver died January 21, 2013 at the age of 81.

Noell Custer

Noell Custer was born and raised in Denver. She graduated from East High School in 1957. In 1959, she graduated from Stephens College in Columbia, Missouri, returned to Denver and graduated from the University of Denver in 1965 with a BFA in Advertising Design.

She went to work at KLZ-TV, where she would spend nearly 20 years. From 1965 to 1967 she worked with Hall of Famers Fred & Fae Taylor as a production assistant on their children's program. She handled birthday club reservations and greeted the children arriving for the program.

In 1968 she created Noell and Andy, a morning show for children that ran five days a week for nearly 15 years. Noell and her dragon hand puppet Andy became one of the most watched children's show on Denver television. Noell and Andy not only entertained grade school age children, but created expanded areas of interest to the young viewers.

Noell made frequent appearances in school classrooms and served as a regular host on both the Channel 6 Auction and the Jerry Lewis Muscular Dystrophy Telethon. She was recognized by the Association for Children's Television (ACT) and the Colorado Coalition for Children" for her work providing positive entertainment for youth.

As Colorado approached its centennial year in a 1976, Noell researched, wrote and produced a series of 65 Five minute Colorado History features titled "Centennial Colorado," an ambitious project that aired on KMGH-TV.

Known for her drawing on TV, Noell left TV to focus on her art. She is a signature member of the Colorado Watercolor Society.
Morey DaVolt


Maurice "Morey" DaVolt moved to Colorado when he was just two. After graduating from South High School, he entertained as a cowboy singer on KOA, KFEL, KLZ, KVOD and KFKA. In 1937, he went to work for the Bureau of Engraving in Washington DC, where he met his wife Julia, a classical violinist. He became a Junior Engineer Draftsman at the Naval Gun Factory while continuing to entertain on the radio. In 1950 he returned to Denver as an Industrial Engineer at the Rocky Mountain Arsenal.

He applied for a part-time job as a DJ at KGMC, but when told to "get lost" he decided to start his own station! He quickly learned what it took to create a new radio station. On his FCC application, he explained he "has for the past 40 weeks been a cowboy singer on top local TV show on station KBTV Channel 9 Denver."

He built Denver's first country format station, KLAK, for $13,500, turning it in to a profitable business broadcasting out of an old house in Lakewood. He was "Boss Man," Julia was "Boss Lady," and the DJs were "Ranch Hands." The band that played at hundreds of station appearances was also "The Ranch Hands."
KLAK was sold in 1961 to Ed Scott.

In 1967, Morey signed-on KKEP Estes Park. That same year he and Julia were thrown out of a broadcasters meeting at the Broadmoor for wearing their western garb. In 1977 he was inducted into the Colorado Country Music Hall of Fame, and in 1978 he signed-on his third country radio station, KMJD in Castle Rock.

Morey died July 11, 2002 at the age of 87.
Bill Pierson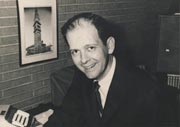 Bill Pierson had a 40 year career in broadcasting, as announcer, newsman, owner and instructor. For a decade, he was staff announcer at stations including WRIG Odessa (Texas), KFKA Greeley, KMAN Manhattan (Kansas), KRDO Colorado Springs and KVOD Denver.

For nearly 20 years he was a newsman. He joined Denver's KTLN radio as a news reporter then news director, creating and hosting "Controversy," one of the first call-in topic driven talk shows. He did news and weather on KTVR (later KTCO) Channel 2 and was on KBTR radio and KBTV Channel 9 as a news reporter and editor. He also was on KOA radio as Morning News Reporter/Editor. He founded the Signal Radio-Television Career School in 1961, which he ran for 15 years.

In 1965 he put radio station KBPI (Bill Pierson Incorporated) on the air, serving as President, General Manager and News Director. The station played R&B and jazz early on before moving to rock. The KBPI studios were on the 20th floor of the D&F Tower in downtown Denver and the broadcast tower was on top of the clock tower. Shortly after signing on, the landlord decided to evict the station so the historic tower could be demolished and turned off the power. Bill fought back and kept the station on-air, even bringing in his own power. Though he sold the station in the 70s, both the KBPI call letters and the D&F Tower remain in Denver.

In 1977 he became News Director and reporter at KOSI, and from 1981-1987 hosted a weekly public affairs program on Channel 4. He also hosted on KRMA TV for over 20 years.
Dick Brehm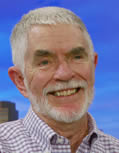 For nearly 30 years, Dick Brehm was on Denver radio. He started at KHOW in 1958 as an announcer and an engineer for baseball and basketball home games (he also created and produced recreations of away games). He produced and hosted at KGMC AM from 1961 to 1964 and for the next three years was afternoon DJ at Gene Amole's KDEN. In 1967 Brehm joined Denver's Classical KVOD, where in the beginning he was on air 12 hours a day (6 hours live and 6 hours recorded). For 20 years his distinctive voice was heard on KVOD, where he also served as program director.
Rolly Dalquist


Rolly Dalquist (Carl Rollwyn Dalquist) joined KLZ TV in 1956 while still in the army following service in Korea and Japan. He started as a part time news photographer, becoming Chief of News Photography and a nationally honored documentary producer. Among others, he wrote, directed and produced the 1967 Emmy Award winning documentary "The Road to Nowhere" For over a decade he was a producer for the commercial production arm of Channel 7. For nearly 20 years, he was a public relations executive, founding "Dalquist Communications" in 1982. Dalquist passed away in 2005.
Lee Douglas


Lee Douglas (Douglas Lee Cooley) began his broadcasting career in 1973, the same year he graduated high school in Pueblo. He worked part-time at KDZA radio while attending CSU-Pueblo, going full-time after graduation. For the better part of thirty years, Douglas reported sports in Southern Colorado. He joined KOAA TV in 1979 as a sports broadcaster. He left briefly in the 1980s to become an assistant city manager of Pueblo. In 2000, he was named KOAA News 5/30 sports director. He served as color commentator for Air Force Academy Football for seven seasons, and for years hosted an oldies show on KDZA. Douglas passed away unexpectedly on Super Bowl Sunday, 2012.
Ron Mitchell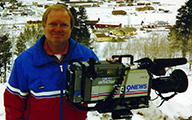 Ron Mitchell began his broadcasting career in 1960 on Denver's KICN radio. He also was on air at KOSI AM, KXXI, KMOR and KBTR. In 1971 he moved from KBTR radio to sister station KBTV Channel 9, which would become KUSA. In 1973 he did a five part series and half an hour documentary on the construction of the Eisenhower Tunnel, and continued his excellent reporting on 9News for 25 years. In addition to reporting, he also worked as assignment editor, backup news and sports anchor and weekend anchor— but he is best known for his work as a field reporter.
Gil Mueller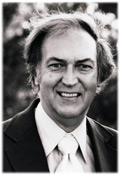 Military veteran Gil Mueller joined KLZ-TV in 1951, two years before the station signed on the air. In addition to engineering work for KLZ radio, he modified an old Packard garage to become TV studios and installed and maintained the studio equipment, news cameras and remote trucks. His engineering skills put Channel 7 on the air and he developed and built technical TV equipment replicated by stations nationwide. He frequently provided engineering assistance to others, and received recognition from RCA for solving a problem for them. Mueller retired from KMGH in 1987.

James Lannon found a home at Denver's Channel 7 where he stayed for 27 years.

After his graduation with honors from the University of Denver in 1952, he joined KLZ-TV. He started there just before it went on the air in 1953 and stayed until his retirement from KMGH-TV in 1980.
He began as a camera operator and then was promoted to full time producer /director. He produced the acclaimed series "Panorama," hosted by Gene Amole, which earned Channel 7 a George Foster Peabody award in 1957. Lannon directed many local TV firsts: the first live Denver Symphony telecast, the first video-tape of a heart transplant, the first film coverage of NORAD and the first time cameras were allowed in the Denver FBI Office.
James has been a member of both the Colorado Speliological Society and the Littleton Gem and Mineral Society. He's been recognized by the Colorado Heart Association, the Muscular Dystrophy Association and the Colorado School of Mines.

Lee Larsen's 48 year career in broadcasting started as an announcer at a small radio station in Southern California. After work at stations including KFI and KLOS in Los Angeles, he came to Denver.

In 1983 he joined KOA-KOAQ radio stations as General Manager and never left, spending 23 years as a leader in Colorado broadcasting. He retired as President and Market Manager of Clear Channel Colorado in December 2010.

He was twice President of the Colorado Broadcasters Association and has been recognized as Larsen Colorado Broadcaster of the Year multiple times. He was also named one of the Top 50 Best Managers in Radio by Radio Ink Magazine.

Larsen founded the "Never Forgotten Fund" and served on numerous boards including the Denver Metro Chamber of Commerce, Denver Metro Convention and Visitors Bureau, the Elway Foundation, Craig Hospital, the Pepperdine University Alumni Association and the Denver Broncos Charities.
Ed Sardella broadcast for over 32 years in Denver. After graduating from Occidental College in Los Angeles, Ed served as Communications Officer in the US Marine Corps. Upon completing his service in 1966 he worked first in radio and then TV in Oregon.

After moving to Denver in 1972 to become a news and sports reporter and anchor at KLZ-TV, he moved to KBTV (now KUSA) as the primary sports anchor. He was soon promoted to the news anchor desk. A year later Channel 9 became a market leader in Denver and remained so for the rest of his career.

9News named him one of the two recipients of its Half Century Award in recognition of his contribution to the station's success in its first 50 years, Sardella has been honored with Emmy Awards for excellence in news and is a member of the Heartland Chapter of the National Association of Television Arts and Sciences Silver Circle. He retired as primary anchor and senior editor in May of 2004.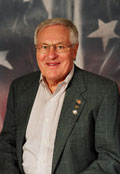 Evan Slack's broadcasting career has lasted for nearly six decades and he is still on the air doing what he loves.

His work as a farm and ranch reporter began in 1952 in Springfield, Missouri. After a three year enlistment in the US Marine Corps, he earned a degree in Agriculture from the University of Missouri.

In 1958 he moved west and soon joined KHOW where he stayed for five years before moving to KLZ for the next eight years.

In 1967 he earned his pilot's license and began flying to report on agricultural stories. Slack did network broadcasting for the Intermountain Network (IMN) and then spent many years on-air at KOA.

Since 1985 he has owned the Evan Slack Network where he is currently reporting for over 40 radio stations in nine states and Canada. He was awarded lifetime membership by the Colorado Cattleman's Association and is a past president of the National Association of Farm Broadcasters and a member of the NAFB Hall of Fame.

Warren Chandler, who passed away on May 22, 2010, was a long time popular newscaster and weather forecaster on KLZ radio and KLZ-TV, now KMGH.

Before his professional career the Denver native served in the US Navy during WWII where he was a radioman aboard the USS Ticonderoga and USS Topeka. During his tour of duty he earned the American Theater and Asiatic Pacific Area Regions ribbons and two Battle Stars.

After helping to establish college radio station KVDU at the University of Denver, he began his broadcast career in Phoenix. At KOOL he produced radio dramas and was named Production Manager and Program Director.

Returning to Denver in 1953 he joined KLZ Radio and KLZ-TV and was on the air reporting news and weather through 1977. Area listeners and viewers relied on and trusted his reports and during his tenure KLZ was the news rating leader in the area.

His next assignment was as a member of the US Peace Corps. He and his wife, Loni, spent two years in Chile teaching and assisting there to improve the native's daily lives.

Upon returning to Denver he resumed weather reporting duties on KOA -TV and KWGN-TV. In 1981 the Chandlers produced audio-video programs about their travels which were shown on local stations and at functions in the area.

Chandler received numerous awards over his 40 years of broadcasting including the Smoky Bear Award for his crusade against forest fires.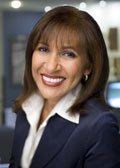 Bertha Lynn is one of Denver's most recognized and honored broadcast journalists. Currently Anchor of the 11:00 AM Channel 7 News, she has been reporting the news to Coloradans for 30 years.

From 1976 to 1984 Lynn was News Anchor/Reporter at KBTV-TV (Now KUSA-TV) before moving to KMGH-TV. She hosted "Smith & Lynn" with Harry Smith on KRMA-TV and also hosted "Educator's Edge" and MetroBeat-TV's "People to Watch".

Active in the Denver community she serves as a trustee of Regis University and is a member of the Denver Art Museum's African American Outreach Task Force. She served for six years on the Scientific and Cultural Facilities District Board, an appointment made by Governor Roy Romer.

Lynn is an award-winning broadcast journalist. Recognition includes the National Academy of Television Arts and Sciences Heartland Chapter Silver Circle Inductee, an Emmy as Host of MetroBeat TV "People to Watch" for Interview/Discussion Program, an Emmy for Best News Anchor and another Emmy for Best Morning/Noon News, Colorado Association of Black Journalists President's Award, CABJ Journalist of the Year for Broadcasting, CABJ Legacy award (renamed Bertha Lynn Legacy Award), University of Denver Distinguished Communicator Award and Girl Scouts Mile Hi Council Women's Leadership Circle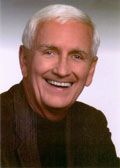 Legendary Denver broadcaster Hal Moore has achieved what few ever will: a lifelong career in radio.

Moore's 40 plus years in radio include evening-show host and music director at KIMN in Denver, drive-time show host and music director at Cleveland's WKYC and an unheard of 28 years on Denver's KHOW, much of that time as co-host of the "Hal and Charley" morning show with Charley Martin.

In addition to his unique on-air work and roles as music and program director, Moore has also held the positions of operations and station manager. He has received the Gavin Music Director of the Year and Billboard's AC Personality of the Year awards and been nominated for the Radio Hall of Fame.

Moore says, "Now I'm doing mornings playing 1950s and 1960s songs on the old KIMN 950 frequency; it seems so crazy to be back on the station that brought me to Denver in 1964, KRWZ (Cruisin' 950) and the reaction has really been unbelievable ... so many listeners missed hearing these songs ... lots of fun for me. I'm continuing voicetracking the morning show on the True Country format for Dial-Global, formerly Jones Radio Oldies format."

Stations where Moore has worked include: KSO, Des Moines, IA, 1959; KIOA, Des Moines, 1961; KIMN, Denver, 1964; WHK, Cleveland, OH, 1967; WKYC, Cleveland, 1968; and Denver stations KHOW, 1969; KEZW, 1996; KCKK, 1998; KXKL, 2001; Jones/Dial-Global Net, 2002; and KRWZ, 2008.
Herb Schubarth is recognized as an outstanding technical innovator who used his skill and knowledge of electronics to consistently improve television broadcasting.

Schubarth served in the Navy in WWII where he taught radar electronics. Following his discharge in 1949 he was hired as a radio engineer at KRDO-AM in Colorado Springs but eleven months later was recalled to serve in the Korean War. After he returned to KRDO as the Chief Engineer, Schubarth was instrumental in designing and installing the technical TV facilities which put KRDO-TV on the air in 1953.

In 1961, KBTV Channel 9 in Denver, now KUSA-TV, hired Schubarth and never let him go. One of his early duties was to drive a remote truck from Washington, DC to Denver which was Channel 9's first non-studio broadcast facility.

As Channel 9's Chief Engineer by 1967, Schubarth was soon named to an additional position as Corporate Director of Engineering for Mullins Broadcasting and it's successor Combined Communications Corporation.
He was named the VP of Engineering for Gannett Broadcasting and Combined Communications Corporation in 1981. While at Gannett he was a member of the capital committee overseeing and approving capital projects throughout the corporation. At retirement he was responsible for 16 TV stations and 13 radio stations.

Schubarth served as the President of the Institute of Electrical Electronics Engineers (IEEE) for three years, and is a long time member of the Society of Motion Picture and Television Engineers (SMPTE) and a member of Maximum Service Telecasters (MST). In 1993 Herb received the National Association of Broadcasters (NAB) Engineering and Achievement Award.
Gene L Huston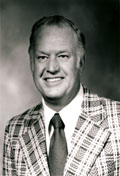 Gene Huston started life in Neligh, Nebraska and left his home town in 1951 to join the US Air Force. Following his discharge from service he was hired by Montgomery Ward in Denver but was soon transferred with the company to Sterling, Colorado. Ward's operation there did not last but Huston's Sterling association was just beginning.

In 1967 Huston, looking for a new opportunity, joined the sales staff at KTVS-TV. Recognizing his ability he was promoted to sales manager, his position until 1974. At that time he became general manager of the station. Under his leadership the Channel 3 news and weather coverage was developed and became vital since it covered the entire Northeast area of the state.

A very important member of the community he worked to promote tourism in the Sterling area. He was active in the Logan County Chamber of Commerce and served as president of the Miss Colorado State Scholarship Pageant. Huston is a life member of the Disabled Veterans Association and in 1978 was recognized by KBTV for his volunteer service. He served six years on the board of directors for the Colorado Broadcasters Association.

In 1992 Huston retired from KTVS-TV Channel 3 in Sterling. However, in 2001 KCDO-TV in Sterling hired him as manager of the station taking advantage of his many years of experience. He is still there hard at work in the TV industry and continuing to serve Sterling, his favorite Colorado community.
Tom Mulvey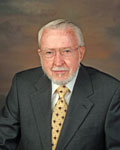 Nebraska native Tom Mulvey has been active in every area of broadcasting and advertising for over 50 years. His early career was in sales with Channel 2 in Denver, KLZ radio and KTLN. After a stay at KOA radio he became sales manager at KHOW in 1957. His next broadcast achievement was his promotion to general manager of the station.

From 1963 until 1967 he was associated with three of Denver's top radio stations: KLZ, KLAK and KOSI. He then became general manager of KBTR radio and changed the format from rock to news, just the sixth station in the country to go all news.

Mulvey then turned to publishing and co-founded Media Memo, a broadcast industry magazine. In 1983 he created Colorado MAC News which stood for Media, Agencies and Clients. With his column in Advertising and Marketing Review he kept readers up to date on people and activities in the media business.

For two years Mulvey and Merrie Lynn McNabb hosted a senior talk show that aired on KHOW, KEZW and KDEN. Mulvey also taught broadcasting at Metro State College as an adjunct professor.

in 1997, he was elected as a Littleton City councilman and served as mayor pro tem. He was one of the founders of the Metro Denver Dinosaurs as well as the Broadcast Professionals of Colorado.

Tom Mulvey's vast experience in broadcasting has touched many lives and his BPC and Denver Dinosaur friendships attest to that fact.
John Rayburn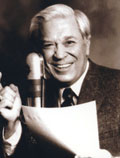 Born in Anna, Illinois John Rayburn excelled in sports during his school years but athletics were set aside when in 1945 he joined the US Navy. His education was at The College of St. Thomas in St. Paul and at Iowa State in Ames.
Rayburn's broadcasting career began over 62 years ago at Cape Girardeau, Missouri, where he was a staff announcer and sportscaster. In the following years he was employed in Farmington, Missouri; Harlingen, Texas; Mt. Vernon and Peoria, Illinois.

Heading to Denver Rayburn began his on air activities at Channel 4 KOA-TV in 1959 winding up as the 10PM news anchor. Next was a switch to Channel 7 KLZ-TV in 1963 where he was hired to do sports coverage and worked with Carl Akers, Starr Yelland and Warren Chandler as the team dominated the market. In 1966 he replaced Akers as KLZ-TV news anchor.

After a brief stay in Kansas City as lead anchor at WDAF-TV he returned to Denver. Rejoining Akers they co-anchored the news on Channel 9 KBTV-TV. When Akers shifted away from his anchoring duties Rayburn paired up with Ed Sardella and they were the team that moved Channel 9 into first place in the ratings in the mid 1970's. His well remembered closing was always, "May all your news be good news!"

Rayburn is the only anchor to have worked for all three Denver network affiliates and was the first play by play broadcaster in the Super Dome for a Denver Broncos exhibition game. He wore many hats during his Colorado tenure as he broadcast Denver Bears baseball, DU hockey, preseason Denver Broncos football, Air Force Academy football and CSU football. We say "Well done, John."
Larry Zimmer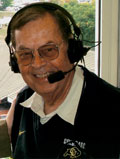 At the age of ten Larry Zimmer began to dream of being a sportscaster. He did his first broadcast while in high school at WJBO in Baton Rouge, Louisiana. After pursuing a journalism degree at both LSU and the University of Missouri he began his sports casting at KFRU in Columbia, Missouri. He called high school games and Missouri Tigers basketball and baseball before moving to WAAM in Ann Arbor, Michigan. There he became the voice of Wolverines football, basketball and hockey.

In 1971 Zimmer moved to Denver and joined KOA radio before becoming the sports anchor on KOA-TV in the mid 70's. For 19 years he worked with sportscaster Bob Martin as the color commentator on the Denver Broncos Network.
He took over the Bronco play by play duties from 1990 to 1996. During the 1995 season he broadcast his 500th Bronco game.

He has enjoyed a long association with the University of Colorado doing play by play for Colorado Buffalos football. In 2004 he moved to the color commentary spot for CU football and currently broadcasts with KOA's Mark Johnson. He also did play by play for the CSU Rams and was the voice of CU Buffalo basketball from 1985 to 2003.

In December of 2009 he will receive the prestigious Chris Schenkel Award which will recognize Zimmer for his distinguished career broadcasting college football and for his long association with the University of Colorado.
Lifetime Achievement Award - Noel L Jordan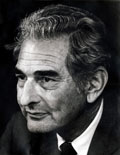 A New York City boy, Noel Jordan traveled to Boston where he earned his BA at Harvard University. After returning to NYC he was hired immediately by NBC where he started at the bottom of the ladder as a page and clerk. The timing was good and Jordan soon found himself promoted to the newly formed television department. There he gained experience as property man, floor manager and, in a crisis, spare announcer. Jordan was part of the original station staff when NBC inaugurated the first regular TV broadcast service in the United States. The first show was President Roosevelt at the New York World's Fair, April 30, 1939.

After serving in the U.S. Army Signal Corps during WWII, Noel Jordan was soon recognized as a capable TV producer/director and he quickly earned a reputation as a remote broadcast specialist. He directed many firsts for NBC including the first live telecast from the United Nations, from a submarine, from an aircraft carrier, of Toscanini's NBC Symphony Orchestra and the 1948 Republican, Democratic and Progressive Political Conventions from Philadelphia. He was also an accomplished writer for the network handling genres from documentaries to dramas.

Jordan was asked in 1948 to join the radio television faculty at the University of Denver. One of his first assignments was to prepare the KLZ staffers for their transition to television. Their training started two years before Channel 7 went on the air. He was also one of the founders of Western Cine in Denver which for years processed all of the news film for the Denver TV stations.

He prepared many of the current BPC membership for successful careers in broadcasting and communications. The list includes Ken Custer, Jim Lannon, Art Knott, Merrie Lynn McNabb, Ron Mitchell, Jack Mumey, Ann Richardson, Bob Rubin, Jerome Ryden, Phil Stinemates and Joe Tourtelot.

Noel Jordan is one of the true pioneers of the television industry.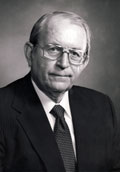 Bob Hix grew up in Albuquerque, NM and graduated from the University of New Mexico. He was drafted into the Army in 1941, later graduated from Officers Candidate School and served for five years as a special staff officer with the Third Armored "Spearhead" Division during World War 11. He attained the rank of Captain.
In 1947, Hix became involved in broadcast management in Wichita, KS before moving to Denver in 1953. He was Sales Manager for three years and then was named General Manager of KOA Radio. In 1959 he became General Manager of KHOW Radio.
In 1960 he opened the Bob Hix Company, a sales and management company that represented radio and television stations throughout the Rocky Mountain West. He was President of the firm for 28 years.
Hix was an active member of Augustana Lutheran Church and a Life Member of Lions International where he served as a Director, Trustee and President of the Lions Club of Denver Foundation. He was honored as Lion of the Year in 1987-88. After retirement he assisted with marketing and fundraising efforts for the Rocky Mountain Lions Eye Institute. He also served as President of the National Association of Credit Management, Secretary of the Colorado Broadcasters Association, Denver Chamber of Commerce Ways & Means Committee, Denver Sales Executives Club Vice President, and Denver Better Business Bureau Board of Directors. Other organizations included The Denver Advertising Federation, Broadcast Professionals of Colorado and Metro Denver Dinosaurs.
Bob Hix passed away on July 22, 2008 after a short illness.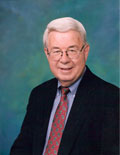 Fred Rodgers Hobbs, broadcaster, public relations executive and educator, was born April 21, 1932 in Denver. He graduated from the University of Colorado school of Journalism and Mass Communications with a B.A. degree in 1954.
Hobbs began his broadcasting career as a teenage student disc jockey on KFEL-FM in Denver (the first FM radio station in the city) in 1948. While attending the University of Colorado, from 1951 to 1954, he worked at KBOL-AM in Boulder.
From 1954-1956, Hobbs served in the US Army His radio background led to his joining American Forces Network's station in Berlin, Germany as a disc jockey and feature reporter.
In 1957, he returned to KBOL as afternoon host and served as Promotion Manager then Program Director. In 1960, KDEN radio in Denver hired him as an on-air personality and soon he became News Director. In 1966, Hobbs joined KLZ-AM and TV (now KMGH-TV), and became the State Government reporter and weekend news Anchor.
He entered the Public Relations business in 1972 as the Media Relations Director at the University of Colorado.
From 1977 to 1982, Hobbs was News Director KWGN-TV, Channel 2. He left television to return to PR business as Director of Marketing and Public Affairs, AMC Cancer Research Center from 1982-1985. In 1989, Hobbs went on his own and founded Public Relations Associates, which he headed until semi-retirement in 2000.
From 1988 to 1994 and 1997 to 2001, Hobbs was an Adjunct Professor at the University of Colorado School of Journalism, teaching public relations. Hobbs has stayed active by contributing his broadcast and PR expertise as a member the Radio Historical Association of Colorado, the Lions Club of Denver, the Denver Press Club and as President of both the Colorado Chapter of the Society of Professional Journalists and the Broadcast Professionals of Colorado.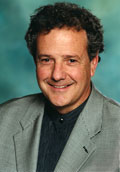 A Colorado native, Roger Ogden's first television experience came at KBTV-TV (now KUSA) in 1968, working as a reporter, part-time anchor, Assignment Editor and Managing News Director. In 1977 he took a job as news director at WLKY in Louisville, KY - moving back to Denver the following year as News Director at KBTV.
From 1981-95 he was the President and General Manager of KOA-TV (then affiliated with NBC) where he focused so intently on news that he had the call letters changed to KCNC - Colorado's News Channel. It was during this time that Roger's commitment to local news and to serving the community began to set the standard in local television: coverage of the Bolder Boulder 10K race, adding morning news, afternoon news, expanding newscasts, telecasts of local high school and college sports.
For two years he was President and GM of NBC Europe in London, returning to Denver and KUSA in 1997 as President and GM of Gannett-owned 9News. From there he moved to Gannett Corporate headquarters as President and CEO of Gannett Broadcast, then added the title Senior Vice President Design, Innovation and Strategy of Gannett Corporation where he oversaw the entire broadcast division for Gannett, which includes KUSA-TV, Channel 9 and KTVD Channel 20 in Denver. As Senior Vice President of Gannett Corporation, he was instrumental in planning the growth and future of Gannett.
His belief in hard competition and good sportsmanship set the tone for the market. His focus on innovation and technology has resulted in KUSA being one of three stations in the country broadcasting local news in HDTV. His legacy of leadership includes innovative new community-oriented programs, dedication to news, and team building. In addition, he is one of the founding GMs of the NATAS Heartland Chapter, and a strong supporter of the Colorado Broadcast Pioneers and the Colorado Broadcasters Association.
Al Perry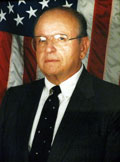 Sixty years ago in 1948, Al Perry started in the radio business as an announcer at KDZA-AM in Pueblo. He quickly moved on to KCSJ-AM, and then to Denver at the storied KMYR where he worked with Gene Amole, Ed Koepke, and Dick Schmidt.

While at the University of Denver in 1950, he joined the ROTC and was activated to duty in 1951 as a second Lieutenant. In 1953 Perry came back to an on-camera position at KKTV Colorado Springs. In 1955 he moved back to Denver as a Sales Rep for KLZ-AM, then to KTLN-AM in 1958 as General Sales Manager.

In 1959 he returned to Pueblo to build and manage KTUX-AM and by 1961 had built it into a powerhouse and the station was sold. Then, in 1962 he joined KOA-TV channel 4 as a sales rep and Local Sales manager. He spent 11 years at Channel 4.

Perry then returned to Denver and joined Ed Scott at KLAK-AM as General Manager. In 1973 he joined Bill Armstrong at KOSI-AM & FM as General Manager where he stayed until 1983.
Through the years, Perry had remained in the Army Reserve. In 1974 he was promoted to full Colonel and remained active until retirement in 1981.

After leaving KOSI in 1983, Perry moved into the media broker business and in 1988 formed Satterfield and Perry, a national Radio-TV Broker based in Denver.
Perry has been a member of the Denver Press Club since 1949, and an original member of the Metro Denver Dinosaurs. He has served as President of the CBA, Denver Ad Club and National Media Brokers Association. He was named CBA Broadcaster of the Year in 1979 and Ad Professional of the Year by the Ad Club the same year.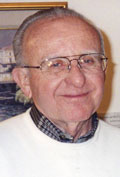 From Junior High School teacher to the Denver Public School administrative area where he started working with KRMA-TV, Johnson developed a unique series of on-air summer school courses that were place into national distribution. He soon became supervisor of station operations and was charged with staging a fund-raising auction.

Johnson was named General Manager of the station in 1983 and convinced the school board the station could better serve the public if it was independent of the DPS. His project them became finding better facilities and he put together a complicated financial and land swap arrangement with Channel 9 that acquired the Channel 9 property on Bannock Street.
Under his leadership, Channel 6 was consistently in the top 10 of public TV stations in audience-share and community support. Johnson received the NATAS Board of Governor's Award in 1992-93 and was named 1993 Broadcaster of the Year by the Colorado Broadcasters Association, the year he retired from KRMA-TV.
Don Martin carved a unique, long and successful career in Denver radio stations. These included KTLN, KHOW, KOA, KMYR, KFML, KLAJ, KJAE, KICN, and KIMN. It began at KDFM, when as a junior at South High School; Martin built and programmed his own station, using his own initials for call letters. It was licensed by the FCC and covered only his immediate neighborhood. Don's career as a broadcaster was officially launched.
For much of that career, Don not only was on the air but IN the air as Denver's first traffic reporter, flying over the skies of the metro area. It was Don Martin who coined the still-used "Mousetrap" to describe the traffic clogged intersection of I-25 and I-70.
A commanding voice and presence in Denver radio news, Martin built an outstanding news operation as News Director of KIMN radio. When the station was sold Martin moved the equipment and staff to KLAK/KJAE-FM. Soon, KIMN was resold and Martin was invited back and once again, KIMN News became a news force in Denver.
Because of his talent, leadership and innovation in the business, Don was the recipient of numerous honors and public service commendations during his broadcasting career. The accolades include an award of excellence from Sigma Delta Chi Journalistic Fraternity, today the Society of Professional Journalists. In 1982, he formed Don Martin Productions, providing audio and video production services for clients locally and nationally.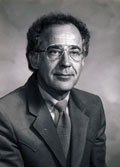 Jack Miller is an outstanding example of a successful community broadcaster…serving his stations' listeners and supporting worthwhile community needs.
In 1956, he started his broadcast career in his hometown, Norfolk, Nebraska as an announcer and salesman at WJAG.
Three years later, Jack was named general manager at KCSR radio in Chadron, Nebraska, where for more than a decade he was a leader in key service organizations and activities while successfully guiding tahe
It was Miller's move to Fort Collins in 1971 that signaled the beginning of a 32-year span of achievement in broadcasting. As vice president and general manager of KCOL- AM and FM, Jack led the stations' successful programming and sales efforts resulting in countless awards and listener accolades. KCOL editorialized three days weekly with time for citizen response to the opinions expressed.
The stations aired numerous public service announcements and programs. Miller's philosophy: "Service to the community must be an integral part of every broadcast day." He was a long and loyal supporter of Colorado State University and especially CSU's annual student "Broadcast Day."
Under Jack's tutelage, KCOL developed an award-winning news operation, receiving extra special commendations for the stations' extensive around the clock coverage of the disastrous Big Thompson flood in 1976.
Throughout his career, Miller has remained active in broadcast industry issues and activities. He was named Colorado Broadcaster of the Year in 1981 and served two terms as president of the Colorado Broadcasters Association in 1977-78 and again in 1982-83. He was featured in the 1986 edition of Builders in Broadcasting.
Prior to his retirement in 2003, Jack was involved in business development and sales a KUAD-FM in Windsor. As to his concerns about broadcasting , Miller offered this thought in a publication back in 1977. "That broadcasting remains the free system that is the envy of the entire world."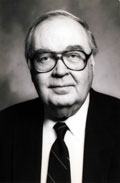 From his appearances as a member of the campus broadcasting club at Colorado State College of Education in Greeley in 1948, Smith was hired by a brand new radio station at the time…KYOU, announcing news and farm reports, hosting a record show, providing color commentary on live sports broadcasts and other on-air assignments.
In the early 1950's and Smith was drafted into the army. He was stationed at Armed Forces Radio's Far East Network in Tokyo, where he served as staff announcer, chief announcer and program director. After his military service was over, Smith wanted to work in Denver, but no openings were available then so a Far East Network alum talked him into moving to Buffalo, New York where he worked at WKBW as announcer and board op.
Smith, like most Coloradans, decided to come home. He was hired by KFEL-AM and also became Denver's second TV booth announcer when KFEL-TV, Channel 2 went on the air. The radio station was sold shortly thereafter and became the legendary KIMN…KIM. At about the same time, Channel 2 cutback its hours of operation after losing its three network affiliations to new Denver TV stations and Smith was let go. KIMN snapped him up and he became the evening DJ…the Tune Smith.
Smith's next broadcast stop in Denver was a long and very successful one at KLZ radio and television, where he first served as staff announcer, news and weather caster, and actor and producer on the radio station's Funny Paper Show. On KLZ-TV, Channel 7, Smith was featured on weather shows as well as commercials and on-air interviews in an eleven year stint. Later, he became the station's sales service manager, then program director and pioneered in a new division of the station…Time Life 7 Productions, which produced commercials, industrial and educational videos and films. Over a long period, Smith was the voice of commercials for Coors, brewed with pure Rocky Mountain spring water! Another sale and another switch brought Smith back to the radio side for two years.
Smith crowned his long and successful career with his renowned voice talent applied to the Talking Book program of the Library of Congress National Library Service. He was honored with the prestigious Alexander Scourby Narrator of the Year Award from the American Foundation for the Blind. And, upon his retirement in 1998, Smith also received the Didymus Award for his "excellence, diligence and perseverance" in narrating more than 465 talking books.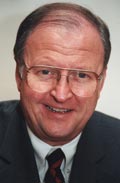 Bill Armstrong was born in Fremont, Nebraska on March 16,1937. He attended Tulane University and the University of Minnesota. He has received honorary degrees from 5 Universities.
Since holding his first radio job in Fremont, Nebraska, Armstrong has maintained a lifelong interest in broadcasting. He owned KOSI-AM & FM in Denver, and was President of television stations in Idaho and Wyoming. He also served as President of the Colorado Springs
Sun newspaper. Armstrong bought KOSI-AM in 1959 and added the FM side in 1968. He owned both stations until 1981 when he sold the FM to Westinghouse's Group W, then about one year later sold the AM station to Group W.
Armstrong served 28 years in public office, starting with the Colorado House of Representatives from 1963 to1965. When Colorado was awarded a 5th congressional district, he won the position and served as the U.S. Representative from Colorado fro 1972 to 1978. In 1978, he ran for U. S. Senate where he served 12 years. He was a member of the Senate Finance Committee, the Senate Banking Committee and the Senate Budget Committee. For 6 years, he served as Chairman of the Senate Republican Policy Committee.
While in the Senate, Armstrong led a four-year effort to gain live, gavel-to-gavel radio and TV coverage of the Senate proceeding so America can monitor their elected representatives as they conducted the national business.
On August 15, 2006, he was named President of Colorado Christian University in Lakewood, Colorado.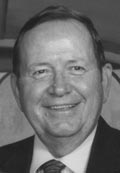 Lee Fondren is a nationally known leader in the advertising industry…award-winning broadcast executive…prominent civic and community leader.
A native Texan, Lee was a young on-air performer, entertainer and continuity writer at KGNC in Amarillo, Texas.
In Albuquerque, Lee worked at KGGM. His combined sales and program duties included hosting a "man on the street" interview show, chatting on-air celebrities, including singer Kate Smith and Johnny, the famed Philip Morris cigarette bell boy.
It was in Denver where Lee found his long-time radio home at 560 on the dial…KLZ Radio. He arrived in and was there from 1941 until 1970, with a three year stint out for army service in the Pacific.
Lee compiled an outstanding record of achievement in broadcasting during his 29 years at KLZ Radio. He rose quickly to sales and management positions including promotion manager, national sales manager, director of sales and stations manager for both KLZ-AM and FM.
In the broadcast industry, Lee's leadership was recognized locally and nationally. Key positions included: president of the Advertising Club of Denver, Chairman of the national council of Alpha Delta Sigma, (national advertising fraternity), chairman of the Radio Code board of the National Association of Broadcasters, and chairman of CBS Radio network affiliates.
He was Chairman of both the Advertising Federation of America and the Advertising Association of the West and a key figure in their merger as the American Advertising Federation, the voice of advertising in the USA. He was also honored as the AAF Advertising Man of the Year.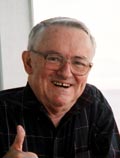 Dr. Robert MacLauchlin grew up in Massachusetts on Cape Cod. In 1948, his high school principal told him he was not college material and should not go to college. At the same time, his Junior Achievement Broadcast company sold stock and declared a 100 percent dividend, an event that made the 1948 edition of Saturday Evening Post with his picture at the microphone.
He attended the University of Massachusetts and was elected to the Men's Judiciary and was chief announcer of the University's FM Station.
In 1955 he volunteered for the military, becoming and Army combat infantry Medic. After the Army, he earned two Masters Degrees, one in Radio-Television. At the University of Maine where he built a Broadcast program, that encompassed a new FM station and a program for University of Maine sports broadcasts and TV remotes. He was the first director of programming for the Maine Educational TV.
In 1969, MacLauchlin came to Colorado State University, where he built new, rigorous Liberal Arts oriented undergraduate programs in radio, television ands cable TV. He received numerous awards for his teaching curriculum and programs.
This includes the nationally recognized High School Broadcasting Institute and CSU Broadcast Day event which brought state, regional, national And international recognition from broadcast, cable and political leaders to the CSU campus. This included two FCC commissioners, a network president, an NAB president and former President Gerald R. Ford.
A surprise 1997 retirement part at CSU was highlighted by testimonials from former students including KCNC-TV's Larry Green and former Channel 4 educational specialist Karen Layton who were in attendance. The evening included many more former students, broadcasters and colleagues.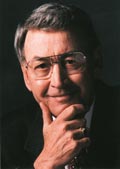 Bob Palmer is a 4th generation Coloradoan. He attended West High School for two years, then moved to Lafayette where he graduated from Lafayette High. After marrying, but before graduating from College, he served four years in the U.S. Navy.
He then returned to the University of Colorado and finished his degree in Journalism. While at CU, the News Director at KOA radio called the CU Journalism Dean and asked for an older student who could work part time as a copy writer. Bob got the job. He worked both at KOA radio and TV where he learned to shoot and edit film, announced on radio and did some reporter stand-ups on TV.
When he graduated from CU in 1960, he took a full time job at KOA. His first big story as a full time reporter was the Coors kidnapping in 1960. From 1961-63, he hosted an in depth documentary called SCOPE. In 1963, he became the Channel 4 anchor. In 1968, KOA-TV was sold, Palmer approached Hugh Terry at Channel 7 to join Starr Yelland and Warren Chandler. He anchored the Cannel 7 news for nearly 14 years.
By that time, Roger Ogden had joined Channel 4. Palmer called Ogden and returned to Channel 4 in 1982 to anchor evening newscasts. He retired from the 10 PM News after a 29 consecutive year run on Denver television on November 25, 1992.
Palmer gave back to the University of Colorado by funding the Bob Palmer Scholarship in Journalism, one the of largest scholarships at the CU Journalism school.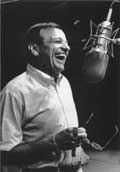 Born in Ohio, Fred Arthur came west to Denver to become a broadcaster. His first attempts to land a job in Denver radio were unsuccessful, so he moved to KVOC in Casper, where in addition to his on-air duties, he began writing and performing comedic spots for the stations advertising clients.
Arthur made it back to Denver a few years later, working on-air at KIMN, KTLN and KGMC. He continued his spot writing at KGMC producing spots on spec as a way of luring advertisers to the low-rated station.
In 1961, he started Fred Arthur Productions. Soon he was writing and producing radio commercials for advertisers and agencies throughout the U.S. and Canada, including over 600 spots for the American Lung Association.
In Denver he is remembered for such spots as Gray Moving and Storage, Grease Monkey, Mountain States Bank and Hugh Tighe's Skyline Dodge.
In 1975, Arthur was selected to appear long with Stan Freberg, and Chuck Blore as one of the country's three leading exponents of Humor in Advertising. and was featured on a CBS series "Sense of American Humor" hosted by Roger Mudd.
Honored with 9 Clio Awards among many other accolades, Arthur claims that his greatest honor came when Vick Knight, a former producer of the Fred Allen show said his spots were "as funny as anything we ever presented on the Allen series when I was producing it." Those commercials were for Johnny Haas Lincoln-Mercury in Denver.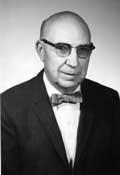 Elmer Beehler was one of the earliest pioneers in broadcasting, not just in Colorado, but nationwide. With little formal eduction, Beehler became an engineer and inventor. The backspace key on the typewriter is among his many patents for which he received $25 and a free typewriter.
Beehler started Colorado's third oldest radio station KGEK in Yuma in 1921. The station featured his hand-built transmitter and broadcasting equipment. To increase his audience, E.G. sold radios from his own electrial store.
From 1921 to January of 1925, his station was licensed under the Department of Commerce with the call letters KGEK. It was the 3rd oldest station in Colorado.
In 1934, he moved KGEK to Sterling where he continued to own and operate the station, turning over the business side of the station to son-in law Al Ross in the 1940s. Beehler then concentrated on his engineering duties at KGEK until it's sale in 1966.
The following year, Beehler and Ross built and operated KNAB in Burlington with Beehler again overseeing the engineering. Beehler represents the spirit of the small-town radio station operator who legacy on the airwaves of Eastern Colorado continues to this day.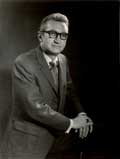 Art Peterson decided at the tender age of nine that he wanted to be a radio announcer. The year was 1927, and after listening to a boxing match on the radio, he said to his Mother and Father "When I grow up, I'm going to be a broadcaster".
He achieved that goal in 1940 when he was hired as a staff announcer at Station KFBC in Cheyenne. That started a broadcast career that spanned 41 years, and ended in Denver on Channel 9 in 1981. He went into military service in November of 1942 and spent his entire military career at Fort Francis E. Warren in Cheyenne, as an instructor in public affairs. He received a medical discharge in 1944, returned briefly to KFBC, then joined KVOD in Denver later that year.
In 1960 he went into TV at Channel 2, then moved to Channel 9 in 1962. He was an anchor on the 10PM news in the early part of his career there, then was named "Man On The Go", traveling as a foreign correspondent for the station with assignments in Vietnam, The Dominican Republic, Europe, South America, Japan, Australia and New Zealand.
He retired in 1981 from Channel 9, and was named Public Relations Manager for St. Anthony Hospital and Flight For Life Helicopters. He served there until late 1984 and then at age 66, retired for good.
Russell Scott "Blinky the Clown"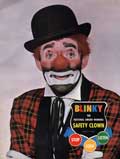 Inheriting his love of the circus from his father, Russell Scott began developing his clown persona while exhibiting a miniature handmade circus he built in while working at Sears in Oklahoma.
The popularity of his display as a marketing tool led to a sales job in Colorado Springs and the attention of the city's television stations who wanted him to host a daily kids show. One station passed because Scott wanted to use the show as a way of educating kids and parents about safety. KKTV was the station that gave him the freedom to create the program format that was to last almost 4 decades.
Taking the name "Blinky", Scott spent six years at KKTV before Tribune Broadcasting lured him north to KWGN in Denver where he spent another 32 years mixing vaudeville-style humor, safety tips and cartoons on one of the longest running childrens' programs in the nation.
"Blinky's Fun Club" spanned the generations, and it was common for parents who'd been on the show while they were kids to bring their own kids to the show decades later.
An the end of the show's run in 1998, Blinky's show was the last local clown kids show in the country and an example of the kind of locally produced programming for children that seldom exists today. Not ready to retire, Scott operated an antique store in Denver where he enjoyed talking with customers who knew him from his television days.
Russell Scott died in 2012 at the age of 91.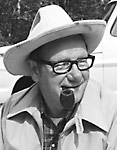 Jim Bennett began his career by working at his local newspaper, The Las Animas Leader. In 1941, Bennett's took his first radio job at KOKO Radio in La Junta, Colorado. Then he moved to Denver and worked for KFEL and KOA in Denver. After serving in the Navy in World War II, he studied Journalism at the University of Denver. In 1947 joined the news staff at KLZ radio. In 1953 KLZ-TV Channel 7 in Denver went on the air. He moved to television as News Cameraman, In 1955, he was Weatherman Bennett on the 10 p.m. News with two other BPC Hall of Fame members, Carl Akers and Starr Yelland.
He was a Channel 7 News photographer, News Writer and Newscaster before being promoted to News Director in 1957. He held that position until 1971 when he joined Colorado State University as Director of Communications.
At Channel 7 Bennett received numerous local and national awards. He was the Producer of the documentary Road to Nowhere which won the Sigma Delta Chi award for television documentaries, the Radio/Television News Directors Edward R. Murrow award for television public service, and a National Emmy Award. In 1968. Jim Bennett was named Outstanding Journalist by the University of Colorado.
Mr. Bennett served as President of the National Press Photographers Association and the Colorado Chapter of Sigma Delta Chi, and also served on the Board of Directors at the Denver Press Club.
After his retirement from CSU, he became active in Poudre Canyon Fire Protection District and donated over 2000 hours to Poudre Valley Hospital.
When KMYR went on the air in the early 40's, Dick Schmidt was one of the young, talented on-air personalities who helped the station compete with the big radio stations in Denver. Schmidt and his good friend, Gene Amole, regaled audiences with on-air hijinks on shows like "Meet the Boys in the Band" while at the same time often airing sports events, newscasts and other more serious broadcasting fare.
In 1943, while a student at the University of Denver, Schmidt got a summer job at KOA and then worked his way through college and law school at KMYR. Thus, the field of law and the media were combined in his long and prestigious career. He never intended to practice law. He went to law school because his father thought it would be good training for whatever Dick ended up doing. In 1949 and 1950, he was deputy district attorney for the city and county of Denver.

In 1950 , he went into private practice where he often helped many local broadcast types with legal issues. He want up against fine lawyers including Supreme Court Justice Byron White, Lured to Washington, DC in 1965, he served with the US Information Agency and later with the famed legal firm Cohn and Marks. Among his clients was the Mutual Broadcasting System. Ultimately, Schmidt became General Counsel for the American Society of Newspaper Editors, a position he held for 30 years. Leaders of that organization hail him as their hero, savior, counselor, defender and friend.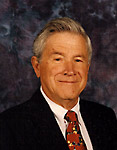 Charles Upton passed the FCC test and received a Radio Television First
Class license when he was only 19 years old. He started in the business in Bangor, Maine at WJOR, a 250 watt radio station. Two years later he joined WARE radio in Ware, Maine. In 1950, he moved to Colorado Springs as an Engineer at KRDO Radio.
For the next 54 years, with a couple of years out to serve in the US Army, Mr. Upton was assigned all kinds of tasks for KRDO AM and FM, KRDO-TV, KJCT-TV and KHII (now KSXX). He moved the radio station into the new building when KRDO-TV went on the air in 1953. Upton became Chief Engineer in 1960 and worked on KRDO's first color broadcasts, first live production truck, built a microwave system from KBTV (now KUSA) to KRDO-TV, built KRDO-FM, and implemented KRDO's first portable cameras and VCRs. He moved the TV transmitter to the top of Cheyenne Mountain in 1959 to expand the station's reach and installed a more modern transmitter in 1980. He built KJCT in Grand Junction in 1979 .
Upton led KRDO's entry into the digital age by automating the TV and Radio stations
with file server playback systems, culminating the delivery of digital TV signals from KRDO-DTV in 2003. He even installed new phone systems in all three KRDO buildings.
Married with five children and 11 grandchildren, Charles Upton is thinking about retiring but says he will miss broadcasting.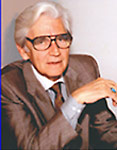 Ken Wilmot was inducted into the Army on graduation from High School.
While serving in Heidelberg, Germany, he was assigned to Soldier Shows, which combine with the USO in 1946. These actors, musicians and artists that created plays and concerts for the troops.
Discharged and returning to New York in 1947, he became a Lab Tech at Agfa-Ansco, and attended Pratt Institute. Graduating in 1951, Ken took a full time position as Art Director for Eastern Corporation and married Marie Self of Englewood, Colorado.
While in Denver, he talked to Clayton Brace, Program Director for a future television station, KLZ. Brace was waiting for the FCC for KLZ-TV approval to go on the air. In September of 1952, Wilmot, Bill Witt and Jerry Wyatt were hired to form the nucleus of KLZ-TV 's production department. For the next 23 years, Wilmot worked at KLZ as Art Director, and Graphics Manager and later Manager of Time-Life 7 Productions. In 1965 he was elected President of the Denver Art Directors Club. Some of the KLZ included designing and building a reflex telescope for TV camera close-ups of DU football games; redesigning the black and white TV sets from 8 shades of gray and black to produce a warmer color; and the many changes moving into video tape, color cameras and color film.
In 1976, Wilmot joined KRMA-TV 6, and became Manager of Film and Graphics. He designed the new logo for KRMA, putting them on an equal footing with the other TV channels. Ken remained there until he retired in the 90s.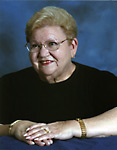 Bette Bailly was almost one of a kind. In many of her college engineering classes, she was the only female. In 1967, she showed up at KNAB-AM in Burlington Colorado. Her background was engineering and on-air experience as an all night disc jockey at a struggling top-40 radio station in Great Falls, Montana.
She intended to work there only 30 days, helping to put the station on the air. Now, over 30 years later, she is still there, and now she owns the station and its FM sister which went on the air in 1980.
Bette has become a major voice of small market radio by in both the Colorado and National Broadcast Associations. She chairs their CBA board of Directors and also has served on NAB's small market board. Bette has served on the Burlington Chamber of Commerce as a past president and secretary-treasurer. She held several key positions in the Rotary Club at the local and district level. She is currently the chairperson of the Morgan Community College Advisory Board and the Kit Carson County Fair Board.
Bette has also received the Athena Goddess Award in 1995, the Colorado Broadcasting Associations Citizen of the Year Award in 1996, and has received the Colorado Broadcasters Association's prestigious Rex Howell Award for 2004.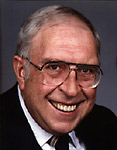 They called him Cowboy Butz back in 1947 when he was one of the voices heard on the brand new radio station in Boulder, KBOL. Bob actually launched his long and illustrious Colorado broadcasting career at another new station, KCRT in Trinidad, his home town. After graduating from Trinidad Junior College, Bob dropped the Cowboy moniker when he became News Director at KBOL. He served in that capacity several years, except for a two year army stint.
In 1953, he was hired by KLZ Radio to replace Carl Akers who had been groomed for the night TV anchor position when KLZ-TV, Channel 7 went on the air Nov. 1, 1953.
Within a week, Akers decided to return to radio. Bob began airing the mid-day news on Channel 7, a position he held for 19 years as well as Saturday and Sunday night telecasts over many of those years. He was also a major fixture on KLZ radio, doing morning newscasts during this same period. After Time-Life sold the KLZ properties in 1972, Bob was named news director for KLZ Radio, a position he held for four years, In 1971, he began work at Talking Books, narrating books and periodicals for the blind and physically handicapped, where he received a prestigious Alexander Scourby Award.
Bob is active in community affairs and over the years has devoted much of his time to Masonic endeavors, including Denver's El Jebel Shrine.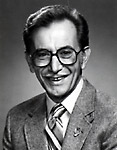 Leon Stormy Rottman was not a weather forecaster by occupation. He was a Weathercaster by dedication. That's what was written about the late Channel 9 weatherman when he received the Board of Governors Award Emmy from the Colorado Chapter of the National Television Arts and Sciences in 1990.
Stormy was called the Pied Piper by former colleague Bill Kuster, because people followed him and believed in his forecasts and his on-camera style. That style was honed by military service as a meteorologist and by his natural affinity to project a twinkle in his eye as he appeared on the home TV screen.
Stormy began his career as a meteorologist with the Air Force as a briefing officer during World War II in the Pacific.
During the Korean War, he had the chance to work part time for a local TV station while he was stationed at Lake Charles, Louisiana. Stormy was heard on Armed Forces Radio from Tokyo in the mid 1950's. In 1957, he was transferred to the North American Air Defense Command in Colorado Springs where he worked at KRDO-TV
in his spare time.
Another radio stint with the American Forces Network in Germany followed in the early 60's. He joined KBTV-Channel 9 in Denver in 1969 and from there started a new career as talk show host for KRMA-Channel 6's Senior Showcase.
Shortly before Stormy's death in 1993, Rocky Mountain News Radio-TV columnist Dusty Saunders wrote these words. "Although Leon Rottman has a central-casting nickname for a Weathercaster, it really doesn't fit his personality. He is much more "Sunny" than "Stormy".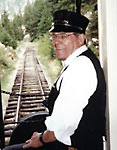 Bob Shriver was the first announcer on Denver television when KFEL-TV, Channel 2 went on the air in 1952. Over a 40 year span, Shriver spent 20 years on the air and 20 years in sales.
Following service in the navy, he enrolled in the broadcast and radio curriculum at the University of Denver. In 1948, he began announcing part time at KFEL Radio, the Mutual network affiliate. Following his graduation from DU, Bob became a full-time announcer at the station. Soon, in addition to his announcing duties, he became one of the first Denver on-air Television personalities on locally produced programs. Bob was a pioneer in the early years of production in Colorado broadcasting.
In 1955, he joined KOA Radio and Television, whose studios were in the NBC building on California Street in downtown Denver. He appeared on both Channel 4, and on KOA radio. Bob's voice was heard on the 50,000 watt station broadcasting remotes of top big bands from the famous Trocadero Ballroom at Elitch Gardens.
In 1969, Bob joined the sales staff of KLZ-TV, Channel 7. He rounded out his 4 decades in the business by serving as regional sales representative for Pikes Peak Broadcasting stations in Colorado Springs and Grand Junction. He served 40 years with the Arvada Volunteer Fire Department.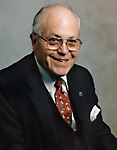 W. Thomas Cook has been involved in broadcasting for more than 50 years. According to Tom, it combined the "Real" world of broadcasting and the academic world of educating students in telecommunications. He was active in radio, television, film and electronic media. Tom is a true pioneer in broadcast education. He established the first full broadcasting curriculum in Colorado at Metropolitan State College. He has supported the efforts of public broadcasting on the board and advisory council of KRMA-TV (Rocky Mountain PBS) for 32 years. On the air and behind the camera and mike, Tom Cook is distinguished for his leadership, service and expertise he has provided to his students, his listeners and his viewers.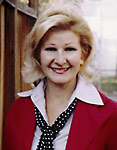 Merrie Lynn is well known as and On-Air Talent. In addition, she has been an executive, author, lecturer. Merrie Lynn's versatility has been observed and honored in a variety of prestigious and important settings. Her distinguished career in broadcasting includes innovative approaches to programming for Denver radio and television audiences. An expert interviewer, Merrie Lynn is equally adept at posing questions to celebrities and to ordinary, every day folks with interesting stories to tell. In her broadcasting career, she has served as special events director, producer, host of numerous live remote broadcasts and as a key member of the management team. Merrie Lynn gained further distinction during her service as Colorado's first lady. Today her presentation skills are being utilized as a top lecturer and instructor for Homeland Security around the country.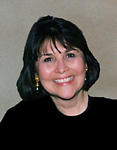 Beverly Martinez is a key figure in Public Service to the community through the station she has represented for nearly three decades. As Public Affairs Manager at KWGN-TV-WB2. she has developed and spearheaded charitable fundraising efforts and creative community programs for countless worthwhile causes. In one recent year alone, Martinez directed WB2 Charities in giving more than $3 Million to non-profit organizations focused on helping families and children. She was one of the founding partners of the Healing Fund, an outlet for those who wished to help the recovery process after the Columbine tragedy. Beverly's first broadcast job was as producer and host of "Denver Now", a community forum for social and cultural issues. She served in leadership capacities with several organizations related to broadcasting and the community.
They call him Mister Greeley. Joe Tennessen started his career in radio long before he went on the air. As a boy in Wisconsin, Joe would lie in bed at night and pretend he was the sports announcer he was listening to on the radio. At age 16, he was actually serving as the color announcer on broadcasts of high school sports. For the past 35 years, Joe has been the voice of Weld County in KFKA-AM in Greeley. Over the years, Tennessen was host of the popular "Up With Weld County" community-based morning talk show. He has served the station in both management and ownership. He recently retired from the radio station, but continues in a new venture in banking. Joe continues his contributions to numerous community projects in and around Greeley.
Weatherman Bowman was born and raised on a farm in Iowa City, Iowa. Early on he was an active pilot. Those were the qualifications he thought were needed for anyone to talk about the weather. His first broadcast job was at WHO in Des Moines where Ronald Reagan was the Sports announcer. Ed arrived in Denver at KOA on New Year's Day, 1950. When TV came to Denver, Ed became "Weatherman" Bowman and the rest is history. He was the first Weatherman on KOA-TV Channel 4 and stayed there for 12 years. Being a Weatherman in the 50's was much different than today. There were no computer graphics of today. Fortunately, Weather man Bowman was an artist. He created weather maps in front of your eyes nightly. Maps filled with marvelous clouds and "troughs aloft" that were real works of art. His hand-drawn weather maps became collectors' items. When he left TV, he did radio weather broadcasts for a Kansas network from his studio in his Denver home. His distinctive mid-western drawl and no nonsense approach made him a media Icon. Ed " Weatherman" Bowman died July 4, 1994.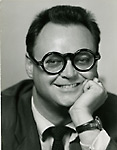 Jim was born in Victor, Colorado. He was the first voice heard when KMYR signed on the air on April 21, 1941. After military duty, Jim found a home in the Los Angeles market where his radio and TV programs established me as a national personality. His "nutty" radio shows were carried on ABC, NBC, CBS and Mutual Radio networks in the 1940's. In the 60's, Hawthorne was a success with his "unusual" TV Programming in LA.. Steve Allen wrote about Jim's TV and radio innovation in three of his books about broadcast talent and programs. In 1965, he "retired" and went on a vacation to Hawaii. He stayed there 4 years, developing a children's show called "Checkers and Pogo" with a former KIMN Radio personality Pogo Poge. Hawthorne returned to Denver in 1974 and went to work for KOA Radio, eventually becoming Promotion Manager and Program Director.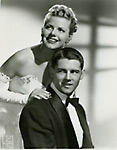 Fred and Fae Taylor were kids from Altoona, Pennsylvania who got married on Thanksgiving Day, 1945. They found out you could make a living in vaudeville pantomiming records. They played the famed Palace Theater in New York twice, did Grossingers and the Ed Sullivan Show. Leaving a gig in North Dakota, they were looking for a place to park their trailer. That place was Denver. Local TV history was made on December 19, 1953 when the "Soda Shop" began on KFEL-TV, Channel 2. In 1955 Fred and Fae moved to Channel 9 with the "Club House Gang". In 1957 the move was to Channel 7 for "Fred 'n Fae". An estimated 55,000 kids got to be on TV with Fred 'n Fae during their 15 years on TV. Fred and Fae went out on top in December 1967. Fred died far too early. Fae was able to join the Inductees into the Hall of Fame in 2001 and accept the award for Fred and Fae. She passed away a short time after her induction into the Hall of Fame.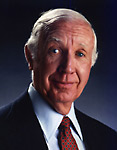 Starr Yelland got his first broadcasting break at WMT in Cedar Rapids, Iowa. Proving "there's no business like show business," Starr worked as an MC for a touring table tennis night club act and traveled in San Francisco. While there, he auditioned for and was hired to do radio shows at the Golden Gate Exposition. Then, he met Lloyd Yoder who was about to become manager at KOA in Denver. Starr moved to Denver in 1940 to work for KOA. He was called into service and served in the South Pacific, including tie on Iwo Jima. After that, it was back to KOA until 1954 when he moved to KLZ. Starr hosted the first radio talk show called "Party Line". On TV, in addition to his well remembered evening sports reports, there was "Starr's Matinee" and "Dialing for Dollars. He interviewed more than 5,000 people on TV and many more than that on radio. Starr was the consummate sports journalist. Television enabled Starr to provide a completely new perspective to his work and allowed his unique personality to come out.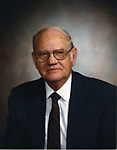 One of the best known names in Denver Television Journalsm was Carl Akers. Carl headed up the KLZ Radio and Television newsrooms that included two other BPC Hall of Fame inductees. They are Bob Butz (2003) and Jim Bennett (2004).
Carl Akers originally was a resident of Dennison, Texas. He graduated from the University of Missouri in 1948. He moved to Denver and went to work for KLZ Radio In 1953, KLZ-TV, Channel 7 in Denver went on the air. Carl became the 10 PM News Anchor, worked for a week and decided to go back to radio. Carl was a man of conviction, and didn't feel he should have to wear a necktie on the air after years in the radio business. One of the first sponsors of Chann. The rest is history. He went on to make Channel 7 the long running Number one News station in Denver.
In 1966 he retired to travel in Europe. By 1967, he began a second Television News career, going to work for KBTV, Channel 9 in Denver. His news and management acumen helped Channel 9 move into the #1 rated newscast in 1975. His leadership kept the station on top of the ratings long after he retired.
Carl was a true journalism professional who made a profound impression on the Broacast Journalsim community.
Carl Akers legacy includes his tremendous news accomplishments as well as personally being one of the most popular Anchors in Denver TV history.
Bob Martin came to Denver in January of 1954 after starting his broadcasting career in Oak Park, Illinois. His first Denver job was Program Director for KMYR. In 1960, he became co-owner and General Manager of KMOR in Littleton. Then, in 1965, he started Denver's first Sports Talk Show.
It was at KTLN that his long relationship with the Denver Broncos began. In 1960 Bob was named Sport Director of the KOA stations. That included a week night Sport Talk show on Radio, and for 14 years regular evening Sportscasts on KOA-TV, and of course the Broncos . He was the Sports Director of KOA Radio until his death in February 1990.
Bob was honored as Colorado Sportscaster of the year 22 times. He was the sports voice on broadcasts of the Broncos for 25 years, University of Colorado, Colorado State and Air Force Football. Basketball play-by-play includes the Denver Rockets, Denver-Chicago Truckers, the AAU Tournament, NCAA finals and University of Colorado. He also did the Denver Bears. Bob's national credits include the US and British Opens, and PGA Golf. People who know him know his favorite was one of his first sports broadcast jobs, University of Denver Hockey.
Beyond sports, Bob anchored On-Air Election Night Coverage at KOA. At KMYR he hosted an afternoon music show, and at KMOR a classical music program.
He was both Executive Director and President of the Colorado Broadcaster's Association. He received the CBA's Broadcaster of the Year Award and their Broadcast Achievement Award. He was inducted into the Colorado Sports Hall of fame in 1991, and into the University of Denver Hall of Fame in 1997.
Bob Martin was a superb communicator with the ability to use the English language. He painted pictures with words so well that many of his listeners saw more from his radio broadcasts than those who were watching on television.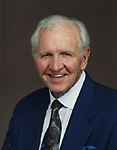 Ed was born in Denver, but by the 6th grade, was living with him grandparents in Englewood, a relocation in the "Country" to recover from childhood tuberculosis. He graduated from Englewood High School at age 16. When he was 17, he attended a DU summer session , enrolled at the University of Washington to study broadcasting. Soon he dropped out of school to work to keep his teenage record show which he shared advertising revenues with the station. It eventually led to a full time job with KING in Seattle.
In 1947, Ed returned to Denver, first to KOA-AM, then to KLZ-AM. His network announcing debut came at age 19 after he moved to WBBM, CBS in Chicago. His network radio credits include "People Are Funny," "Sky King," "The Gene Autry Show" and "The Quiz Kids." Network TV commercials involve the "Wednesday Night Fights," "Ben Casey, ""My Three Sons" and "Lucy."
In 1953, Ed moved back to Denver. When KLZ-TV Channel 7 went on the air, he became Sheriff Scotty, a top rated show that Ed produced and performed in for nine years.
In 1961. shortly before his 33rd birthday, he pooled all his resources on a radio station located in an old ranch house in Lakewood. Five years later, KLAK was a state-of-the-art facility and the station was positioned to become a ratings leader. KLAK-FM came in 1966, then a background music/sound system named Accent Sound in 1970. In 1971, KFEZ-AM went on the air in Kansas City. Ed sold his businesses in 1976.
Ed Scott then began a career in politics, first in the Englewood City Council, followed two years later as Colorado's youngest Mayor. In 1984, Ed turned his talent to print. His current events column was featured in the Denver Post and in 63 other newpapers in 30 states.
He also hosted and narrated a TV program about Denver in the 1940's called "There Was A Time." The program won a national "Telly."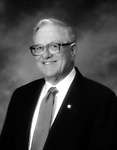 William G. "Bill" Stewart was born in Winfield, Kansas, but attended school in Colby, Kansas. After High School, he attended Kansas State University, working on an Electrical Engineering degree. His education was interrupted to serve three years in the Army Air Corps. He left the service with the rank of Sergeant, after 2 years in the Asian Theater.
In 1947 he attended Columbia University in New York as a Radio-TV Major, and also was an announcer in Colby. In 1948, on to the University of Denver where he got his degree in Radio-TV. At the same time, he was working at KMYR as the night news editor, and for 6 months at KOA as a news writer for Starr Yelland. In 1950, Bill
began several years in Greely at KFKA. He started in sales and moved up to General Manager. In 1951, he married Lila Jean Bohlender. Next stops were General Manager of KGHF in Pueblo, and in 1958 G.M. of KWRL in Riverton, Wyoming.
In 1959 Bill and Lila Jean found their home. He became President and G.M. of KLMO in Longmont. It was 250 watts. In 1964, Bill got FCC approval to go to 10,000 watts, at that time second in power only to KOA in Colorado. In 1969. KLMO-FM went on the air.
Bill built a small, low powered radio station into a solid broadcast facility serving the Longmont area. Bill and Lila Jean live in Longmont, and are active in the community.
Bill is a lifetime member of the American Legion and the Veterans of Foreign Wars. He is a past president of the Colorado Broadcasters Association and has received the National Public Relations Award from the American Legion. The list of service clubs and his dedication to the community includes The Longmont Symphony, the Longmont United Hospital, the University of Colorado and University of Northern Colorado to name a few. Bill and wife Lila Jean have thrived in Longmont, and given so much in return to their home town.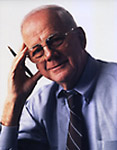 Gene is a Denver native whose career as a journalist was interrupted twice by wars. Shortly after he began his Broadcast career, he served in World War II in General George Patton's Third United States Army. Later Gene was a civilian war correspondent in the Korean War. He was a partner in DEN, KVOD-FM and KTUX in Pueblo. Gene was a pioneer in Denver television and known for his weekend newscasts "Deadline" and "Masthead" on KLZ-TV, Channel 7 in Denver. He has won and Emmy and a Peabody Award for his television work. He was also an award-winning columnist for the Denver Rocky Mountain News. Amole spent the last year of his life writing columns about his last year in life. He knew his life was ending, and shared his feeling with his vast audience of Radio and TV viewers, and Rocky Mountain News readers he had entertained for years. Gene died on May 12, 2002, just 12 days shy of his 79th birthday.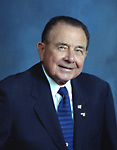 Hoth was born in Overland, Missouri and moved to Colorado to attend Colorado College. While in school, he began a career at KRDO that spans nearly half-century. From part-time in promotions and sales, he worked his way to President, General Manager and majority owner of KRDO AM/TV, later added FM in Colorado Springs and KJCT-TV in Grand Junction. Harry has always been active in his community, serving on the planning commission, city council and as mayor. His commitment to fraternal, religious and charitable organization is legendary.
Reynelda was born in Ohio, but a fortunate twist of fate brought her to Denver. She started at KOA-TV, now KCNC-TV, as a general assignment reporter, and left 29 years later with the acclaim of her TV peers and thanks from the Denver community for her extra efforts. Rey was the first woman and first African American to anchor a TV newscast in Colorado. She was one of Cable News Network's 12 original anchors. Her work won one Emmy and three other Emmy nominations. Rey is a member of the National Academy of Television Arts and Sciences Silver Circle.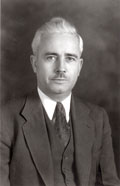 Gene O'Fallon was born in St. Louis, Missouri, but anyone who knew him will tell you he was Irish. Gene moved to Denver in 1901 with his family after his father died. In 1923, he started his broadcast career as partner in a 7 and 1/2 watt station called KFEL. O'Fallon become one of the formative broadcast influences in the Denver Radio and Television market. He put KFEL-TV on the air in 1952. This was the first Television station in Denver and Colorado. In addition to his contributions to Colorado, O"Fallon was a founding member of BMI and of the National Association of Broadcasters. The National Academy of Arts and Sciences posthumously gave Gene O'Fallon an Emmy in 1992 for a lifetime of work which fostered and enhanced the industry in this region.
Rex Howell was born in 1907 in Norton, Kansas. Early in his life, his family moved to Longmont, Colorado and it was there he became interested in 'wireless." He learned Morse Code at 10 and was building his own radio transmission equipment from Mason Jars, batteries and oatmeal canister coils. By 1921 this self taught radio pioneer had his first license and had broadcast a signal heard in Boulder, twenty miles away. In high school, he worked for KFEL as an announcer, and janitor.
In 1926, he put KFXJ on the air in Edgewater with 15 watts. In 1927 he increased power to 50 watts. In 1930, CBS gave their affiliation to KLZ. Now with power up to 100 watts, he moved to the western slope at the urging of the Grand Junction Chamber of Commerce.
During the depression, Howell wen to Dr. O.M. Morrison and said he needed a lot of money - $750.00. Dr. Morrison wrote him a check for $1,000, an investment that paid off for the community Rex Howell chose to serve.
1942. KFXJ was authorized to build a new 1,000 watt station. On May 4th, 1954, he provided the Grand Valley with KREX-TV, its first TV station. It was followed by KREY in Montrose and KREZ in Durango, completing the XYZ Televison Network.
WORX, a Howell ham radio station was used for Colorado families to talk to their loved ones overseas during World War II and Vietnam. In broadcasting, he was the first president of the Colorado Broadcasters Association, Chairman of the National Association of Broadcasters, a director of BMI land on the Board of Advisors for CBS, the network that passed him over in 1930. Not bad for a guy with a high school diploma who built his barries from Mason Jars.
Today, one of the most coveted awards from the CBA is the Rex Howell Award. A tribute to a real broadcast pioneer who has had a profound impact on the industry.
Pete is a man of the West, born in Glenrock Wyoming in 1911. A clue of what was to come, Pete's folds ran a General Store. He was on the State Championship basketball team, and had taken up music, playing saxophone and clarinet. Just out of High School, he formed the Whiz Bank Four dance band that traveled in Wyoming, Montana and Utah. By 1930, the Pete Smyth Orchestra was a fixture on campus, as he studied Business Administration.
Off to Hollywood 1935 and 36, playing in the Orville Knapp Orchestra at the Beverly Willshire Hotel. Then back to Denver where he married Peggy Simpson and until 1941, his orchestra worked the Cosmopolitan Hotel, the Brown Palace, the Broadmoor and Eddie Ott's.
In 1941, it was "Meet the Boys in the Band" on KMYR. By 1945, he had joined KLZ as a salesman, then Program Director. Then Hollywood again, where he wrote for many top network radio shows including Stars Over Hollywood, My Favorite Story with Ronald Coleman, The Bing Crosby Show, Eddie Bracken Show, Edgar Bergen and others.
He returned to Denver in 1948. He started his General Store show on KTLN and by 1951 it was Smythe's General Store on KOA. He created an imaginary town, East Tincup, got himself named Mayor and had regular visitors for listeners and eventually viewers. To his listeners and viewers, East Tincup became a big part of their broadcast life.
He semi-retired in 1969 to travel, write play golf, ride horses and goof off. This meant being active in the commmunity. His public service included being a member of the Cattlemen's Association, Chairman of the Denver Boy's Club and on the board of the State Historical Foundation.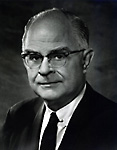 Hugh B. Terry has been described as a dedicated journalist and a savvy businessman. That's the combination that made his history as a radio and TV station manager so remarkable.
He was born in Alexandria, Nebraska in 1908. In 1930, he graduated form the U. of Missouri with a BA . of Journalism. His start was in St. Louis at an ad agency as a copy writer. In 1932, he went to work of Oklahoma Publishing CO. as a salesman for WKY in Oklahoma City. In 1936, he was named manager of KVOR in Colorado Springs.
When he arrived at KLZ radio in 1941, Hugh Terry assembled a bright young staff that filled the station's offices with awards. He donated his own time to numerous civic and charitable organizations.
One of his lasting accomplishments was to write a series of editorials in 1955 that led to the opening of Colorado courtrooms to cameras and tape recorders. It confirms a statement by Vincent Wasilewski, a former president of the NAB, that "Terry is a leader who has always argued vehemently for broadcasting's rights to editorialize."
Among an impressive list of activities, he was a director of the National Association of Broadcasters. As a sparkplug on the NAB and BMB directorates, a member of the NAB Industry-Wide Code Observance Committee and the sole American broadcaster invited to UNESCO Program Commission Conference, Terry played a unique role in industry activity.
Denver television viewers rewarded his courage and creativity. Channel 7, owned by Time Inc. for most of his tenure, rode high in the ratings--No. 1 for 20 years, through his retirement in 1974.
He had a sense that few other managers had at the time. Many television managers--even today--come up through the business side of broadcasting. Terry was a journalist; he understood journalism and journalistic ethics. He was often referred to as "Mr. Broadcasting," but the title embarrassed him.
Hugh Berkley Terry died November 28, 1987, at the age of 78.