The Broadcast Pioneers Of Colorado now has a YouTube channel where you can view our Hall Of Fame videos and highlights of historic Colorado broadcasters.


Audio and Video Historical Features

The Lowell Thomas Award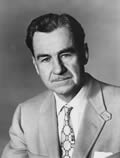 Check out our newest award honoring Coloradans who've contributed to broadcasting nationwide. Named for one of America's first broadcast newsmen and Colorado native, Lowell Thomas.

We have two new historic videos posted to the video page. See a 1992 program on the Golden Age of Denver radio featuring John Rayburn, Gene Amole, Fred Leo, Merwin Smith and Pete Smythe. There is also an excerpt of a 1959 program showing off the "new" KOA--TV studios.
Hear mp3 audio of some of the funniest and most effective radio commercials ever made in the Fred Arthur Archive.
Video Clips of Colorado's Television History

See highlights from 50 years of Denver television Broadcasting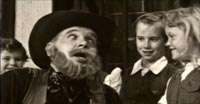 See highlights from the career of Hall of Fame broadcaster Ed Scott.

Next event
All events are postponed due to COVID-19 restrictions. Information about future luncheons and the Hall of Fame will be announced on this page when it becomes possible to again hold group events.
For Info: Call 303-909-0479

To nominate a Colorado broadcasting pioneer for the Hall of Fame. Download a nomination form.
News and Updates

Tell us about your broadcasting history. Where did you work in the broadcasting business and who were some the people you worked with? Download the forms and help BPC build a database of Colorado's broadcasting personalities.
Ed Scott passes away
Denver broadcasting legend Ed Scott has passed away at the age of 91. He was inducted into the Broadcast Pioneers Hall of Fame in 2000 after a career as a radio announcer, television host, star of the "Sheriff Scotty" kids program, radio station owner and elected official.
Check out his Hall of Fame bio and a short video summary of his career narrated by his son, Fox News anchor Jon Scott.
Hear Ed Scott talk about the early days of Denver radio and name drop a number of BPC Hall of Famers in the process.
Here's more with Ed Scott talking with former KLAK personalities Lon Helton and Charlie Cook about the people who came through KLAK and it's importance in the country music scene in Denver
The Broadcast Pioneers Of Colorado is an organization dedicated to keeping the heritage of Colorado broadcasting alive. Professionals with broadcast experience are eligible for membership in the organization. Anyone interested in joining is invited to download an application form.
The Broadcast Pioneers Of Colorado holds a number of events open to all members featuring current and former broadcasters offering insight on the current state of the industry and historical perspectives.
The organization holds an annual Broadcast Pioneers Hall Of Fame banquet honoring the foremost figures that shaped the industry from the 1920s through the present.
A growing element of our mission is to preserve historic artifacts of Colorado's broadcasting history through physical and digital archiving of written and oral histories, pictures, sound and video clips. More on that effort can be found on the history page. If you have memorabilia, audio and video excerprts or any other artifacts that you'd like to donate, please download our Donation Form and return it to BPC's leadership.
This website also seeks to help its members keep track of their former colleagues and favorite personalities through the Where Are They Now Where Are They Now page and a links page offering access to outside sites about the broadcasting industry and it's history.